Get The Surgery Done At An Internationally Recognized Clinic
You don't want to take any shortcuts when it comes to your body. This is why you should fully research different clinics to find the most suitable one for you. Firstly, however, you should really work out which part of Mexico you plan to travel to. Tijuana and Mexicali make good choices because they are just across the border. If you want to go further afield, consider the resort town of San Jose del Cabo or the historical inland city of Guadalajara. Some of our top-quality clinics in these locations include:
Guadalajara: Jenny Bracamontes Blanco
San Jose del Cabo: Marroquin And Sandoval
Mexicali: Maurice Aceves
Tijuana: Ricardo Vega Montiel
Tijuana: Advanced Health Medical Center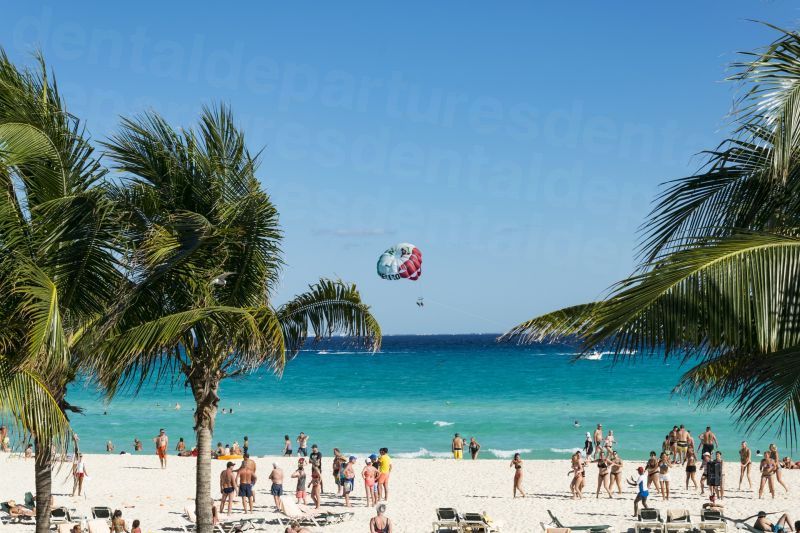 Now, we only recommend these locations because we believe they have the very best breast augmentation surgeons. Not only that, the facilities are extremely modern and all the staff speak English. These establishments may be located in Mexico, but a visit to any one will feel just like visiting a clinic at home. To find out more don't forget to read some breast augmentation reviews if you haven't already. Also, why not have a look at some breast augmentation before and after photos
Pay Amazing Prices
Mexico's private health care system is a lot more affordable than that found in the US, Canada, and many other countries. This means you will be able to save big time. We have shown the approximate breast augmentation costs below.
| | | | |
| --- | --- | --- | --- |
| | Price in the US (USD) | Price in Mexico (USD) | Total Savings (USD) |
| Breast Augmentation Surgery | $11,800 | $5,200 | $6,600 |
| | | | |
| --- | --- | --- | --- |
| | Price in Canada (CAD) | Price in Mexico (CAD) | Total Savings (CAD) |
| Breast Augmentation Surgery | $16,000 | $7,000 | $9,000 |
Being able to save so much makes it seem foolish to overpay at home. If you're planning a holiday to Mexico, why not combine it with surgery? If you're not planning a holiday you can just pop across the border for the surgery (if you're from the US) or take a short flight from Canada.
Planning Your Trip
Once you have determined where in Mexico to go, it's time to book a consultation with a clinic. This can be done online directly through our clinic's pages. Just click on the big "book consultation" button at the top. Next, work out how to get there. This could be a short drive for some or a longer flight for others. Don't worry Mexico has many international airports and airlines offering cheap flights. Lastly, sort out somewhere to stay. You can search for hotels on our site, which links to the booking.com platform.
If you still need more motivation and inspiration about breast augmentation clinics in Mexico , have a read of another breast augmentation review. Mexico truly delivers in terms of quality and affordability. This is why so many patients are completely satisfied and leave the great reviews in the first place.