Places such as Mexico are leading the way for low-cost, high-quality cosmetic treatments. You really won't believe the differences comparing your nose job, before and after. Mexico has some of the finest cosmetic treatment centers, but before you go, it's wise to ensure your surgery goes without a hitch.
Things to Remember Before and After a Nose Job
There are a few things that you need to remember with the surgery for your nose job, before and after. Mexico has some of the cheapest nose job clinics and is a great place for medical tourism but it's good to do things the right way from the start.
If you are a smoker, quitting in the lead up to your treatment is a great start because smoking slows down the healing process, and you want to recover as quick as possible. If you take any other form of medication such as aspirin, vitamin E or Ibuprofen, you really need to stop taking them two weeks before and after your nose job.
If possible, it will be great to have a friend with you for the first couple of nights after your operation to help with anything you require. Also make sure you have lots of lip balm and cold drinks around you after the operation because breathing through your nose will be difficult and your mouth will constantly get dry. Eat soft foods for the first week or so and elevate your head while sleeping so to decrease the swelling.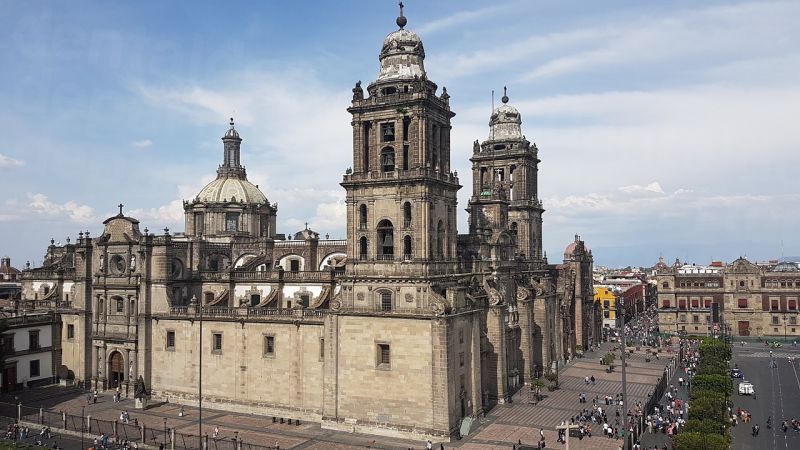 Nose Job Clinic Options
Finding the perfect nose job clinic in Mexico can be a difficult task if you are going it alone. Medical Departures is a website that is dedicated to finding you the best value-for-money medical and cosmetic tourism deals from across the world. We use the results of our research to give you impartial advice. We use lots of nose job review pages from patients of the clinics, alongside nose job before and after photos that showcase the results of the treatments.
We have found you some of the most highly-recommended nose job clinics in Mexico that combine excellence and affordable prices while also appealing to people from across America, Canada and Europe. If you are looking for top-notch nose job clinics with guaranteed results, the highest ranked are the Oneline Beauty Clinic and Sculpting Medicina Estetica.
Some of the most popular locations in Mexico for medical tourism holidays are Tijuana, Mexicali, Cancun, Mexico City and Calexico. With a great choice of border towns, cities and sundrenched holiday destinations, Mexico has something for everyone.
Nose Job Pricing
Why would you pay over the odds for your nose job treatments when you can find the same treatments in Mexico for a fraction of the price? Here is a great example of the cheap nose job cost you can expect to pay in Mexico: US $ 5,000 (CAN $6,265; UK £3,842; Euro €4,294; Aus $6,283; NZ $6,721), compared to the prices in the US $ 8,800 (CAN $11,163; UK £6,721; Euro €7,675; Aus $12,600; NZ $13,411).
You will literally be blown away by the results of your nose job, before and after. Mexico offers some of the cheapest prices in the world while utilizing the services of world-class surgeons and specialists. However, you need to make sure you take care of yourself properly and take our advice on the things you can do before and after your nose to ensure the least discomfort.