Why go through all the tiring hassle of browsing through the countless cosmetic clinics out there to find the perfect fit for your eyelid surgery? If you're looking to get your eyelid surgery in Thailand, search no more! According to our patients' eyelid surgery review, Chiang Mai is ranked at the top of the destinations for eyelid surgery, and here are the reasons why.
Affordable Eyelid Surgery Cost in Chiang Mai
One of the top reasons why Thailand's plastic surgery services (and Chiang Mai in particular) is blooming as a top destination for medical tourism is, the affordability of the care provided in each of its major cities. It is no secret that by essence, cost of living is extremely cheap in Thailand, which means that even without doing a medical or surgical procedure, you're already saving by choosing Thailand as your destination.
Now, on top of that, when you add your eyelid surgery cost, it turns out that you make tremendous savings. In fact, eyelid surgery in Chiang Mai has shown that Medical Departures patients can make savings of at least 50%, sometimes 80% on their eyelid surgery when done in Chiang Mai, compared to if the procedure was done in Australia or New Zealand. For instance, whilst you would pay AUD 8,300 (NZD 8,678) for blepharoplasty in Australia or New Zealand, in Chiang Mai, your price would range between AUD 356 - 1113 (NZD 372 - 1,163).
Excellent Eyelid Surgery Clinics in Chiang Mai
Apart from the affordability of prices, Chiang Mai also offers variability in eyelid surgery clinics options. One of the best eyelid surgery clinics in the city is the Rose Clinic - Chiang Mai . Located at 111/83 K Park Building (Mahidol Rd. Nonghoy), Muang Chiang Mai, Chiang Mai Province, 50000, the Rose clinic has been existent for 3 years, and has provided cosmetic solutions to both local and international travelers to Chiang Mai. The clinic is staffed by rigorously trained cosmetic providers such as Dr. Pimwara Tamgeeran, who successully completed her medical education from Chiang Mai University and is now a certified member of the Medical Council of Thailand.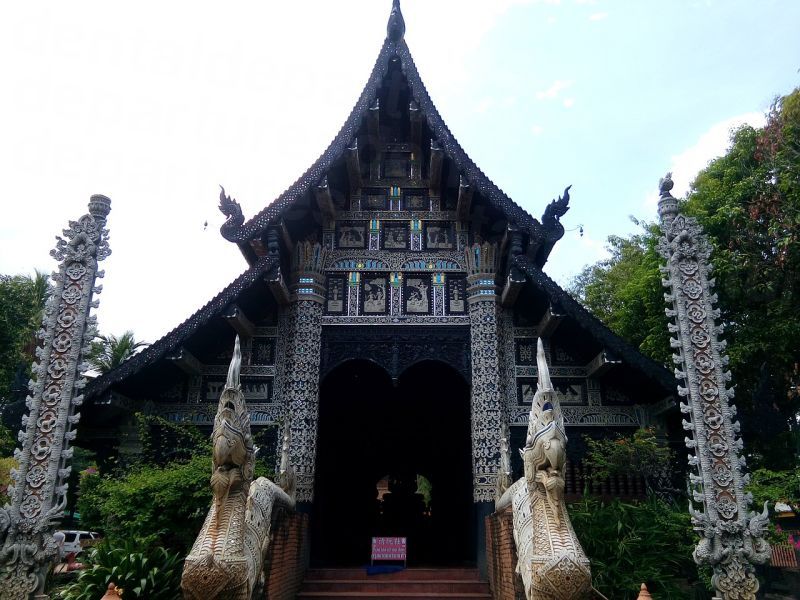 Chiang Mai: a Destination Like None Other
As a mountainous city in Thailand, Chiang Mai would be the perfect destination for nature lovers, hikers, people who are keen of history, arts and wildlife. From the Chiang Mai Safari to the Elephants Wildlife Park to the museum of World Insects, you will not get tired of appreciating Chiang Mai's amazing fauna. Seeing the Doi Su Thep would be worth the hike while you're in Chiang Mai. You could also plan your medical vacation around the Chiang Mai Flower Festival, which is hosted in February every year.
So, here you have it: all the reasons why according to our eyelid surgery review, Chiang Mai is at the top of the list for Medical Departures patients. If you also want to make huge savings while getting your eyelid surgery done at an exotic and relaxing destination, contact our team today to get started on booking your blepharoplasty in Chiang Mai!