Chiang Mai in Thailand has long been a popular holiday destination that appeals to a vast selection of international travelers. However, in recent times, the city has also become known as a very viable medical and cosmetic treatment holiday destination. If you are looking for the best and most affordable chin augmentation clinics, Chiang Mai has some of the best that you need to know about.
Thailand is the ultimate medical tourism destination, offering an all-year-round temperate climate, world class resorts and infrastructure, amazing culture, delicious food and a warm and inviting embrace. What is there not to love about Thailand? If you are looking for highly recommended chin augmentation clinics, here are the top-3.
Rose Clinic Chiang Mai
If you are searching out the best chin augmentation clinics Chiang Mai has to offer, in top spot is the stunning Rose Clinic Chiang Mai . Popular with high-end local clientele and international patients from the four corners of the globe alike, this popular clinic comes in number-1 with chin augmentation review pages online. When you need a clinic that has English-speaking staff and merges cheap treatments prices with undoubted quality, Rose is a true miracle of the cosmetic world.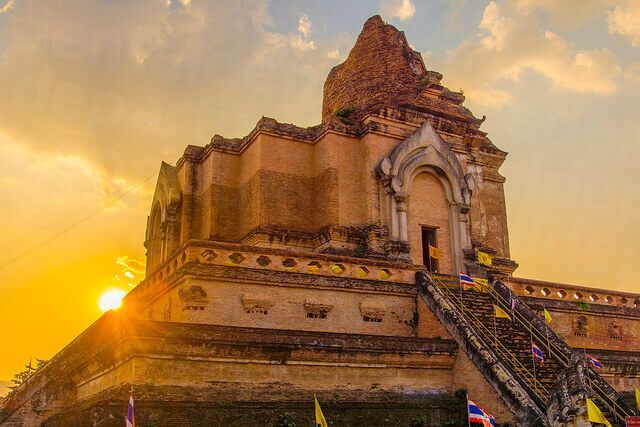 Machita Clinic
The Machita Clinic is located in a 3-storey building in the heart of Chiang Mai City and is the perfect for those who seek a convenient medical tourism holiday location. With a vast selection of state-of-the-art equipment and technology, this is the ideal place for a Westerner who wants a top-notch chin augmentation treatment for an affordable price. The atmosphere is truly international, which is personified by the clinic's medical director who was trained and educated in Germany, Singapore and South Korea. When you are seeking the best alternatives to high prices in Australia, New Zealand, Europe and America, Machita is waiting for you!
DIAA Aesthetic Clinic
When it comes to the best chin augmentation clinics Chiang Mai has to offer, the DIAA Aesthetic Clinic is always ranked highly by former patients, which is a great sign. Offering a wide range of treatments geared towards facial and body contouring, when you seek the best aesthetic treatments, this clinic is simply unbeatable.
Chin Augmentation Price
When talking about chin augmentation prices in Thailand, the cost differs greatly from clinic to clinic. One thing is for sure, the prices for chin augmentation are vastly cheaper than back home in Europe, America and Australia. Here is an example of chin argumentation prices at Rose Clinic in Chiang Mai: US $1000 (CAN $1,264; UK £763; Euro €872; Aus $1,276; NZ $1,360).
Now you have found the top-3 chin augmentation clinics Chiang Mai has to offer and the costs of treatments, you can see that Thailand is quite difficult to match in terms of value-for-money. If you are from Australia, New Zealand, Europe, America or anywhere else and need to find the cheapest prices for chin augmentation while also having high-quality, make sure you book your medical tourism vacation for Chiang Mai, Thailand today!