Today we present to you the top destination for those who want to pay a low tummy tuck cost. Penang is a beautiful part of Malaysia, with a rapidly expanding medical tourism industry. The reason being that the surgeries offered are world class, while also retaining very affordable prices. Now, we know that you're after a tummy tuck so we are going to tell you the top tips to make it perfect.
1. Decide If A Tummy Tuck Is Right For You
You first want to familiarize yourself with tummy tuck procedures. It can be a big decision to have one done on your body, so you want to make sure you know exactly what to expect. Read some tummy tuck reviews and look at some before and after photos. This will give you an idea of what to expect from the surgery. If you personally know anyone that has had the surgery, get in touch with them and ask a lot of questions to get further insight.
Also, share your decision with close friends and family. They will be able to give you more information, assistance, and of course support you during the process.
2. Make Dr. Louis Leh Your Surgeon
We recommend Dr. Louis Leh as the best choice in Penang for a tummy tuck. His 31 years of experience combined with world class training, make him the professional to meet your needs. He will be able to discuss the individual aspects of the procedure and tell you exactly what the final result will be like.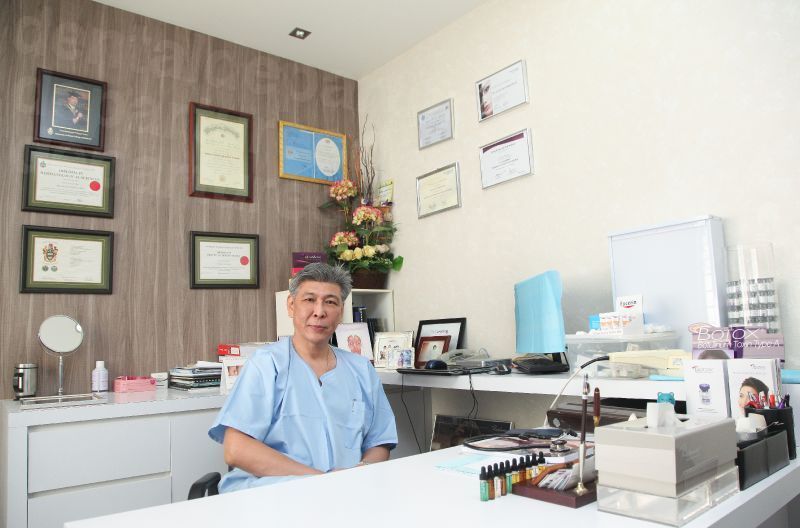 He operates out of the Leh Clinic, hence the name. This facility is modern, spacious, and fully equipped with the latest medical technology. The second you walk trough the door, it is hoped that you will feel relaxed and welcome.
Remember, we only recommend this surgeon and clinic because we have extensively researched and background checked them. It is very difficult to meet our high standards, and we only back those who can. Our process includes a site visit, verification of qualifications, interviews with previous patients, and a variety of other factors.
3. Pay The Lowest Prices
The main reason to have a tummy tuck done in Penang is, of course, low prices. What may be completely unaffordable for you at home is much more obtainable in Malaysia. In fact, you will find the prices to be many, many, thousands less. Have a look at the approximate tummy tuck costs below.
Australia: A tummy tuck costs $11,000 in Australia. However, it only costs $5,000 in Penang. This saves you $6,000.
New Zealand: A tummy tuck costs $12,000 in New Zealand. However, it only costs $5,500 in Penang. This saves you $6,500.
If you're from another country, do a search for the Leh Clinic on our site. Their page shows cost comparisons in 21 different currencies.
4. Return Home 100% Satisfied
You will return home with a smile and a brand new look after taking advantage of Malaysia's great tummy tuck cost. Penang truly is the best place to get this surgery, so why not start planning your trip? Find out more by speaking with our Customer Care Team if you've any questions about tummy tucks at Penang clinics , or if you'd like to book an appointment.