An effective way to transform your facial features is by getting dermal filler injections. Tijuana is an ideal location to receive them because it has high-quality cosmetic clinics which charge very affordable prices. So, if you are in the city for a trip then why not consider getting cosmetic treatment as well?
1. Determine If They Are Right For You
There are many procedures and treatments that can improve your appearance. Some people prefer to get surgery like a facelift or eyebrow lift, while others prefer less invasive treatments like Botox or dermal fillers. Today we will have a look at dermal filler treatments. These are implants that get injected into the skin to pump up and give a fuller appearance to key areas. They can effectively reduce lines, creases, and wrinkles, while also enhancing the face's contours.
What's best is that they are so easy and convenient, with very little downtime. All it takes is just a few simple injections. Some patients may experience minor bruising or swelling, but generally, they are completely back to normal within 24 hours.
2. Find A Good Provider
Tijuana has a range of cosmetic clinics for you to visit. One that we can confidently recommend is the Baja Medi Spa Clinic . This is designed with international patients in mind. The facility is very modern, just like what you would find at home. The cosmetic professionals are also highly trained and speak English. Of course, don't take our word for it. Always do your own independent research to decide what's best for you.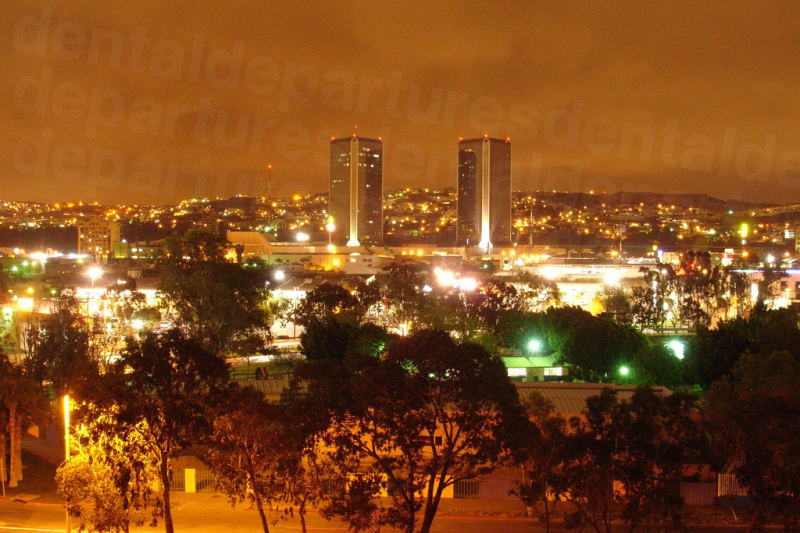 3. Save Money
The best things about getting dermal fillers in Tijuana is the prices. They are generally a lot lower than what you would find in the US or Canada. This is because Mexico is a cheap country to live, allowing the cosmetic clinics to operate with much lower overhead expenses.
The prices can vary depending on how many dermal fillers are needed and which areas they are administered to, however, we have displayed some approximate costs below.
| | | | |
| --- | --- | --- | --- |
| | Price in the US (USD) | Price in Tijuana (USD) | Savings (USD) |
| Dermal Filler Treatment | $800 | $400 | $400 |
| | | | |
| --- | --- | --- | --- |
| | Price in Canada (CAD) | Price in Tijuana (CAD) | Savings (CAD) |
| Dermal Filler Treatment | $1,000 | $500 | $500 |
These are some very handy savings on dermal fillers. Tijuana clinics usually charge around half as much as those back home.
4. Enjoy Your Trip
Whether you're going to Tijuana for a full-on holiday or just taking a quick trip, you should make sure to fully experience Mexico. The city is filled with traditional markets where you can fulfill your shopping needs. It is also very well known for its nightlife. Don't forget food as well. Make sure you savor some enchiladas, burritos, and tacos.
Hopefully, these tips help you out when it comes to getting dermal filler injections. Tijuana is a good place to receive them because the clinic available are very high quality and the prices are very low. So, consider making it your next destination – and if you've any questions about clinics in Tijuana , don't hesitate to get in touch with our Customer Care Team.