Looking for an affordable eyebrow lift cost? Chiang Mai clinics are typically a fraction of western prices for all sorts of cosmetic surgery, whether it's a simple eyelid procedure, or a full body lift. Low prices for plastic surgery in Chiang Mai has played a huge part of why this city is one of the fastest growing, up-and-coming medical destinations in Southeastern Asia.
Chiang Mai is home to one of the finest cosmetic clinics in all of Thailand, the Rose Clinic . Although renowned for its low prices, Rose Clinic doesn't stop there. This clinic is equipped with top-of-the-line medical technology gifting patients with dream-like results, as well as provides them with required safety precautions during operation.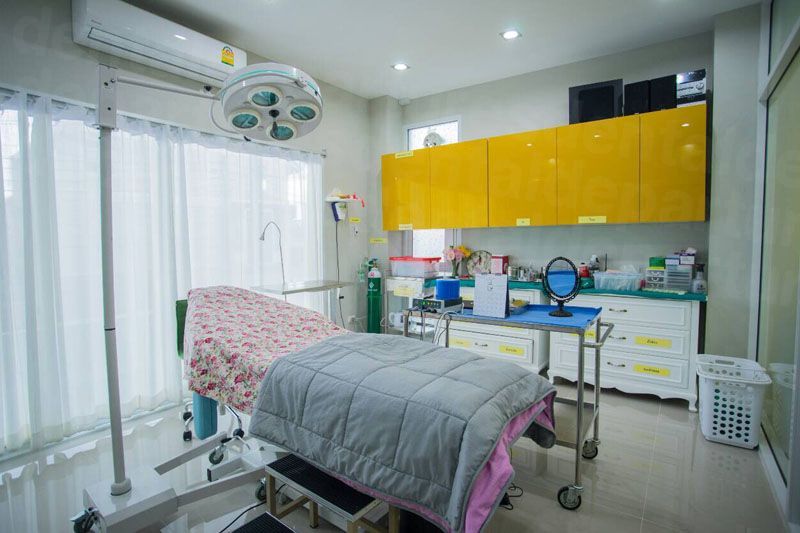 The Rose Clinic provides all its patients with a team of consultants as well as a specialized team of doctors whose number one priority is patient safety. In addition, this clinic offers a free consultation meeting to those interested in treatments provided.
This institute offers a diverse set of cosmetic procedures ranging from eyebrow lifts to oral surgeries to liposuction treatments. Other cosmetic surgeries the Rose Clinic offer include nose, double eyelid surgery, breast augmentation and anti-aging medicine.
The following is a few of the procedures and prices that Rose Clinic offers:
Breast Augmentation: USD 2,711 | EUR 2,376 | GBP 2,093 | CAD 3,451 | AUD 3,503 | NZD 3,704
Double Eyelid Surgery: USD 1,695 | EUR 1,309 | GBP 2,158 | CAD 2,158 | AUD 2,190 | NZD 2,316
Eyebrow Lift: USD 847 | EUR 790 | GBP 661 | CAD 366 | AUD 359 | NZD 385
Western prices are as follows:
Breast Augmentation: USD 11,829 | EUR 10,367 | GBP 9,133 | CAD 15,059 | AUD 15,284 | NZD 16,160
Double Eyelid Surgery: USD 2,500 | EUR 2,191 | GBP 1,930 | CAD 3,183 | AUD 3,183 | NZD 3,230
Eyebrow Lift: USD 6,855 | EUR 6,391 | GBP 5,268 | CAD 8,528 | AUD 8,375 | NZD 8,985
Though we do suggest our web visitors to seriously consider booking with the Rose clinic, Medical Departures always recommends that you first schedule a consultation meeting with the clinic or surgeon you have acquired an interest in.
Failing to schedule a consultation meeting may result in booking with a clinic that you do not 100% fully trust. In addition, a consultation meeting usually ends with the surgeon or doctor providing you with an itinerary of the preparation you must follow before surgery.
In addition, it's important to check out the opinions and experiences of each clinics previous patients. You can do this by clicking the 'Reviews' tab each of Medical Departures clinic pages.
So if you're in the market for a cosmetic makeover, remember that the Rose Clinic is extremely inexpensive in regard to eyebrow lift cost. Chiang Mai will continue to develop its cosmetic industry and eventually grow into one of Southeastern Asia's leading medical tourism cities. For more questions or information please contact our customer service hotline.