If you are planning to enjoy some time off in Phuket, you may wonder if you can also get some cosmetic work done since Thailand is a popular medical tourism destination. You can avail of some anti-aging cosmetic treatments by going to one of the top Botox clinics in Phuket . You will have a memorable holiday in this popular beach resort town and also go back looking younger at a reasonable price.
What can Botox do for you?
This neurotoxin can be used for cosmetic purposes such as reducing the appearance of wrinkles. A miniscule quantity injected paralyzes the muscles that cause the wrinkles and helps make the skin smoother. It is used for forehead furrows, nose to mouth lines, frown lines, wrinkles around ­­­­­­­­­­­­­­­­­­­­­the eyes and neck bands. As the wrinkles disappear, you look younger. Botox is also medically approved for use of lazy eye, overactive bladder syndrome and painful muscle spasms among other problems.
All wrinkles do not yield to Botox. For some deep lines, you need to use dermal fillers. A good cosmetic surgeon will use botox on certain areas of the face and dermal fillers on others to achieve the best anti-aging results. Check out Botox reviews. Phuket will often come up in your search results.
Which are the top botox clinics in Phuket?
Because it is such a popular tourist hot-spot, Phuket also has a plethora of cosmetic clinics. While minimally invasive treatments are relatively safe when compared to surgery, they are not completely risk-free. You can usually find some botched procedure photos on the net as well. That is why it is all the more important to book through a reputed site like Medical Departures. This ensures greater safety for you since we check the quality of the clinics, the qualifications of the doctors and offer the best price guarantee as well. Among the top Botox clinics in Phuket that are listed on our website are:
Radiant Medical – this is a clinic that specializes in all kinds of cosmetic treatments and also offers a range of skin treatments to improve the texture of your skin, remove blemishes and make you look younger.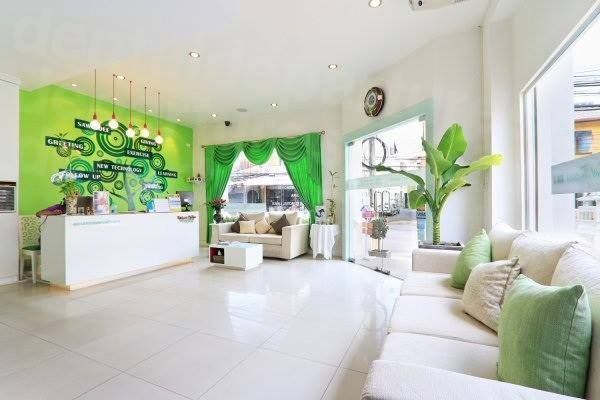 Apex Profound Beauty Clinic – Jungceylon Branch – located in the popular Patong area of Phuket, this clinic offers all kinds of modern treatments that are non-surgical, but give great results.
Tanaporn Clinic Phuket Branch – with innovative treatments that use modern machines and devices to achieve good results, this clinic offers treatments that require little or no downtime.
All these clinics are MD verified and MD premium clinics and you can go to any of them.
What is the Botox price in Phuket?
The price of Botox varies and depends on the areas to be treated and the amount of botox that is required. However, the treatment is cheaper in Phuket where you would pay around AUD16 (NZD17, £9, €10, US$12.5, CAD16) for a unit of botox. However, in an advanced country you would pay around AUD20 (NZD21, £12, €13, US$15, CAD20) per unit of Botox.
Book with Medical Departures at one of the top Botox clinics in Phuket and you will go home having taken years off your age.