Thousands of patients who suffer from hair loss seek professional hair transplantation. Where do they go? They get a permanent solution from the best clinics for hair transplant in Thailand there is recommended facilities that can solve their problems.
We at Medical Departures constantly make sure that the facilities our patients use for this treatment is affordable and safe. Some of the clinics we suggest offer special promotions and free quotes to give patients added peace of mind. Discover more about our clinics and surgeons in Thailand and we can arrange appointments or speak to our customer care team.
There are two different approaches when it comes to hair transplant procedures – Strip and follicular unit extraction (FUE). In the first technique, a strip of the patient's skin is taken from the donor area with the help of a scalpel. This gap that is left behind is then stitched together. The surgeon will then divide the strip, each of which contains between one to three hair follicles. The second technique, FUE, is essentially less painful. Local anesthesia is instead administered to the back of the patient's head and a few hair roots are removed. This method eliminates the use of a scalpel.
Maybe you are asking, "why Thailand?" We suggest you go to Thailand for your hair transplant treatment simply because it is an ideal location for medical tourists seeking hair restorations. With its expert physicians, diverse treatment options, contemporary, state-of-the-art facilities and most importantly, affordable prices. With regards to these Medical Departures recommended facilities, here are some of the best centers that specialize in providing hair transplants. They will boost your self-esteem through giving you a new hairstyle and a new you!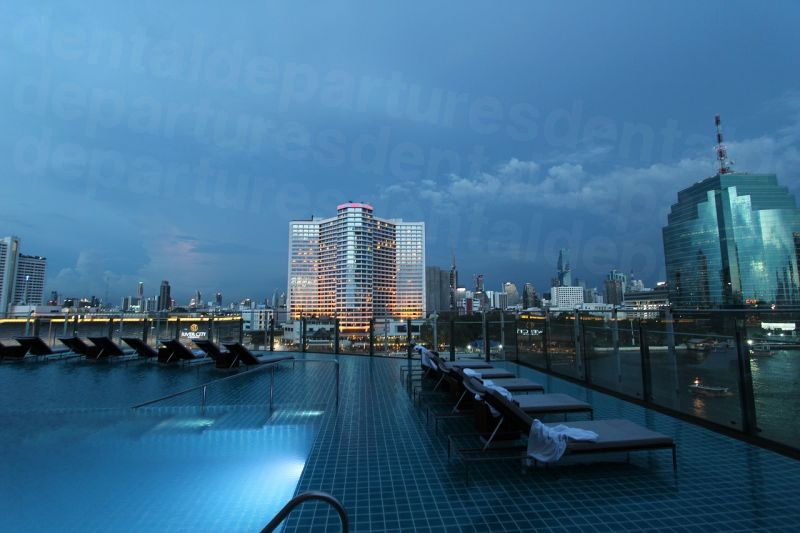 KTOP Clinic delivers the prestige of Korean plastic surgery with the main goal of combining the best of science and art and delivering treatments their patients will be overjoyed with. Medical Departures offer our exclusive hotel and transport package with this facility.

Founded in 2007, Nirunda International Aesthetic Centre makes every effort to ensure the safety of every patient and attempts to match surgical goals with realistic results. It thoroughly combines artistry and science together. We are proud to offer the following Medical Departures exclusive promotions at this facility:
Hotel and transport package
Yanhee Hospital Health & Beauty is a one-stop center, offering a vast range of medical and dental treatments and beauty enhancement packages. This 15-story medical facility with 400 beds continues to maintain gold standard in global health. Medical departures offer our exclusive promotions namely:
Hotel and transport package
Will the hair transplant cost Thailand be expensive? The answer is no! To give you an idea of how much it would cost is demonstrated in the comparison below.
| | | | | |
| --- | --- | --- | --- | --- |
| PROCEDURE | US$ | NZD$ | AUD$ | COMPARISON |
| HAIR TRANSPLANT | $2,400.00 | $3,339.00 | $3,500.00 | INTERNATIONAL |
| | $900.00 | $1,252.00 | $1,300.00 | THAILAND |
| | 37.50% | 37.50% | 37.10% | % YOU PAY |
| | $1,500.00 | $2,087.00 | $2,200.00 | YOU SAVE |
Hair transplant can boost your self-esteem and visit one of the 3 best clinics for hair transplant in Thailand will change your life and appearance. Pair this up with an amazing vacation. Thailand got you covered in both high-quality and affordable medical treatments and amazing vacation!