Thailand is a truly fascinating country that merges a sun-drenched environment with colorful culture, friendly faces, and affordable prices. This is what makes Thailand one of the leading nations in the medical tourism industry. With so many cosmetic treatments available such as chemical peel procedures, thousands are flocking to the Kingdom each year for their cosmetic treatments needs. So, if you're looking for a recommended chemical peel clinic, Thailand has plenty of options.
Medical Tourism in Thailand
Some might say that Thailand is the best place in the world for a medical tourism vacation. The Kingdom is already popular with tourists from across Europe, Australia, New Zealand and the USA, and is already one of the must-visit destinations for any traveler looking to explore the world. However, if you are looking for high-quality, low-cost cosmetic co-treatments, Thailand is a true paradise.
If you are seeking cheap medical and cosmetic treatments for an affordable chemical peel clinic, Thailand is the perfect place to search. Many people visit Thailand, take advantage of the low prices, have an amazing holiday in one of its prime destinations such as Bangkok, Phuket Koh Samui, Pattaya and Chiang Mai, and literally save thousands of dollars in the process. So, what is the most popular chemical peel clinic in the Kingdom?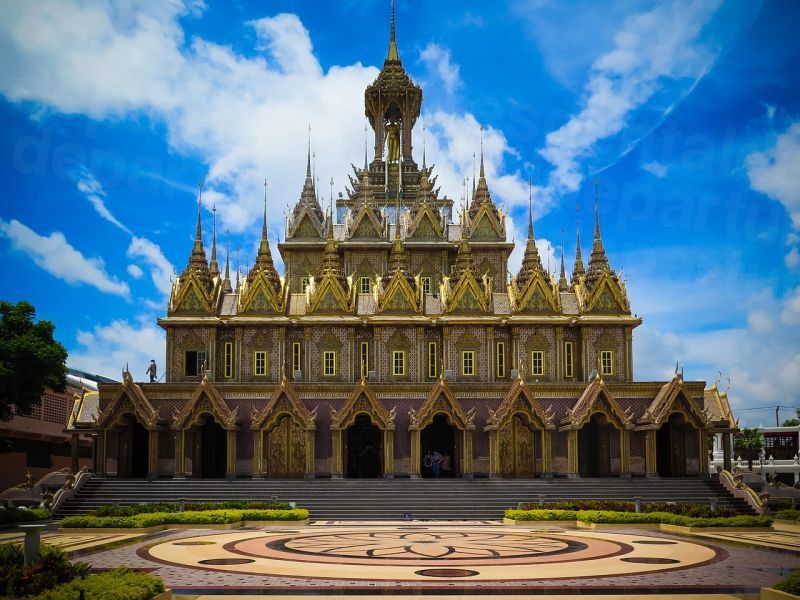 If you research websites such as Medical Departures, you will find a great selection of clinic listings for the best treatment centers across Thailand. When it comes to finding the best chemical peel clinic, Thailand leads the way. Take your time to peruse the chemical peel review pages on MD to find the best options.
One of our recommended clinics is the Beauté Equilibrée Medical Spa and BEQ Clinic , which has two branches in Bangkok.
Focusing on all aspects of skin care, including rejuvenation and repair, they offer a comprehensive range of non-invasive treatments to combat the signs of aging.
Chemical Peel Prices in Bangkok
The chemical peel cost in Thailand makes it one of the cheapest places in the world for these types of treatment. Here are the average prices for chemical peel treatments in Thailand at Beauté Equilibrée: $50 (CAN $62; UK £38; Euro €44; Aus $66; NZ $69), compared to the prices in the US $200 (CAN $249; UK £151; Euro €169; Aus $270; NZ $280). The price differences are staggering, which is the key factor why so many people visit Thailand in the first place.
When you are scouring the internet to find a good chemical peel clinic, Thailand is one of the first places you must consider. Beauté Equilibrée Medical Spa is ranked highly for those seeking the. The Kingdom is known as a picture-perfect holiday destination in its own rights, so it's not hard to see why the Kingdom has a reputation as an epicenter for medical tourism holidays with international patients from across the globe.