Essential Information on Undergoing Cheek Bone Reduction in Thailand
If you are not satisfied with the width of your front face, you can go for cheekbone reduction surgery. What's more, you can undergo cheekbone reduction in Thailand. Don't be startled at the idea, for numerous medical tourists make plan such trips every year. This is mainly because cheekbone reduction, like all other cosmetic procedures, is cheaper in Thailand than in countries like Australia. What's more, signing up for cosmetic surgery gives you a chance to get a youthful and contoured facial appearance while you also enjoy the sights and sounds of this beautiful country.
About the Procedure
The cheekbones make up important components of your mid-face. They can alter the appearance of your face, making it look too wide (the proverbial 'pancake' face) depending on how big or prominent they are.
There are several reasons causing cheekbones to be higher or wider than 'normal'. Heredity factors play a major part. Other factors include:
Trauma on the face during childhood
A habit of sleeping on your side
Teeth malocclusion
The overdevelopment of the zygomatic bone gradually begins from adolescence and continues beyond the teenage. That is why for those with a wide front face, it is better that they consider check bone reduction. People with teeth malocclusion can also go for teeth correction or mandible reduction to attain symmetrical face shape.
The aim of cheekbone reduction is to reduce (hence the name) the width of the face. That is why cheekbone reduction is also known as small face surgery. Other effects of this procedure include the softening and smoothening of the facial contour. All in all, you will look younger with reduced cheek bones.
Best Plastic Surgery Clinics in Thailand
Thailand is known as a popular destination for getting cosmetic procedures like cheekbone reduction, and as such, there is no lack of excellent clinics and hospitals for plastic surgery. Top names include Nirunda International Aesthetic Centre and Kamol Hospital.
Both these clinics are designed on international standards (Kamol is even JCI accredited) and have the best facilities for successful cosmetic treatments. In addition, surgeons at these clinics have years of experience performing cheekbone reduction and they use the most innovative methods to achieve the results you desire.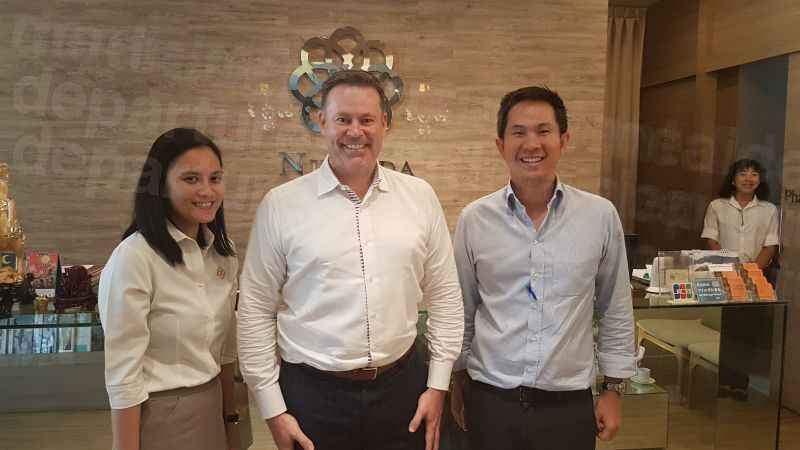 Cheek Bone Reduction Prices in Thailand
Kamol offers cheekbone reduction for AUD $7717-9647 and NZD $8280-$10350. The procedure is similarly priced at Nirunda, and you can contact the hospital for an estimate. The prices are low because it costs much less to run a medical practice in Thailand than it does Down Under. These prices enable medical tourists from Australia and New Zealand to afford such procedures, and this is the primary reason why people travel to Thailand for cosmetic procedures.
What next? You just need to schedule a consultation with a surgeon in Thailand. Surgeons at Thai clinics like the ones mentioned in this article speak fluent English so patients can clearly communicate their goals when they sign up for cheek bone reduction in Thailand.