In vitro fertilization or IVF is the process of human fertilization done outside the body. If you are thinking of undergoing the procedure you need not have to worry about the IVF price. Mexico offers one of the best facilities for IVF at an affordable cost.
The first IVF procedure was successfully done in 1978 and since then many people were able to become proud parents. The process is simple and minimally invasive. The egg or ovum is extracted out of the female uterus and fertilized with sperm in a controlled environment in the laboratory. Once the fertilization is complete, the embryo is implanted back into the uterus.
IVF price can be high in many western countries. IVF price can be around USD 7,952(AUD 10,541, NZD 11,309, CAD 10,733, GBP 6,209, EUR 7,414)
Some of the most reputable IVF clinics of Mexico are:
Hospital de la familia is a family hospital which provides all types of procedures. Ivf is one of the top procedures which is carried out by specialist doctors. Cost: USD 6,000 - 9,500(AUD 7,953 - 12,593, NZD 8,533 - 13,510, CAD 8,099 - 12,823, GBP 4,685 - 7,418, EUR 5,594 - 8,857).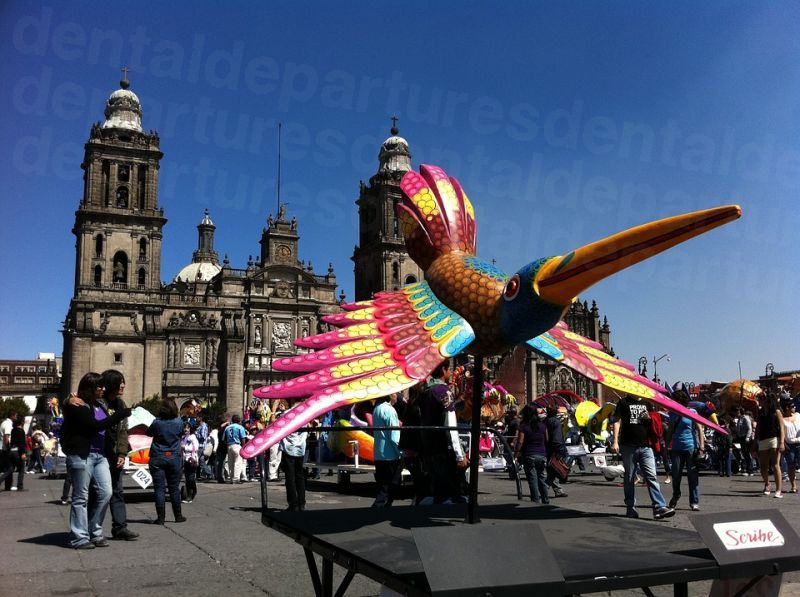 Jose Eligio Gaytan Melicoff is located at Cancun and is undoubtedly the top medical center as it has an unbeatable record of 90% success rate. It is specially designed to help patients with infertility. Dr. Jorge Eligio Gaytán Melicoff and his highly skilled team has made many patients happy by providing them positive results. Cost : USD 4,231(AUD 5,608, NZD 6,017, CAD 5,711, GBP 3,304, EUR 3,945).
BioFertility Center is a private fertility center providing highly advanced fertility treatment to both national and international clients. Cost of IVF is about USD 6,010(AUD 7,967 NZD 8,547 CAD 8,112, GBP 4,693, EUR 5,603)
IREGA is one of the first and best fertility clinics in Cancun, Mexico. It provides a range of different procedures that are fit the ne NZD 5,191 - 13,510eds of the clients according to their requirements. Cost: USD 3,650 - 9,500(AUD 4,838 - 12,593, NZD 5,191 - 13,510, CAD 4,927 - 12,823 GBP 2,850 - 7,418 EUR 3,403 - 8,857).
Fertility clinic Americas is located at Cancun and provider of a range of fertility procedures. A team of highly qualified ivf doctors, surgeons and staffs provide the best treatment to its clients. Cost: USD 5,000,(AUD 6,628 NZD 7,111 CAD 6,749 GBP 3,904 EUR 4,662).
Dr. David Nava is a gynecologist and specialist in infertility procedures. He has been practicing for more than 30 years now. His experience along with his skills has made him a pioneer in the field of IVF. He is associated with Hospital Ángeles. Cost: USD 5,500(AUD 7,291, NZD 7,822, CAD 7,424GBP 4,295,EUR 5,128).
While at our website, remember to contact our customer care center as they will assist you in finding the best center according to your preferences. The clinics and doctors at our website are all Medical Departure verified. If you want to know what our past clients have to say about their experiences, please do check out the IVF review page. Most of our clients have got their happiness back by undergoing IVF. Before and after differences that has happened in our clients can be noticed in their positive reviews. Our representatives will help you at every step and you never have to worry about the clinics, surgeons or the IVF price. Mexico is one of the top destinations for medical tourism as it provided technologically advanced procedures at an affordable rate. Moreover Malaysia is widely known for as a travel destination, to relax and enjoy the beauty of the landscape.