Getting back in shape after having kids is one of the top things on that post-pregnancy to-do list. For considerable savings on the surgical procedures involved, getting a mommy makeover in Tijuana could be the answer.
Pregnancy changes your body and results in a lax stomach, skin with stretch marks and deflated breasts. And while conventional methods like diet and exercise are definitely recommended to help you look and feel better, surgery is always going to deliver the most dramatic results. A mommy makeover comprises different surgeries that restore a more youthful body composition after childbirth.
The surgery typically includes improving breast volume by way of implants, as well as a breast lift, but this depends on each patient's desired outcome. For example, those with larger breasts may opt for a reduction instead. Another popular procedure is the tummy tuck , which tightens muscles, removes excess skin and makes your tummy flatter.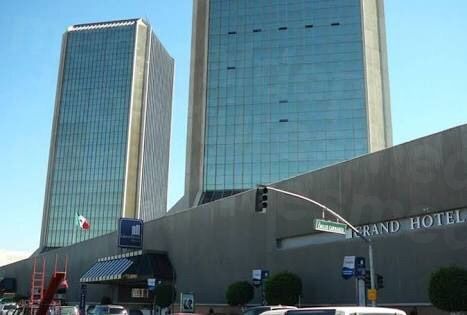 Toward that, you may want to consider five good reasons to head to Tijuana to achieve that new and improved figure after pregnancy:
1: You'll Save Thousands on a Mommy Makeover in Tijuana
Take a look at the prices elsewhere in the world compared to Tijuana in the table below:
| | | | | | | |
| --- | --- | --- | --- | --- | --- | --- |
| | US $ | CAN $ | UK £ | EUR € | AUS $ | NZ $ |
| Mommy Makeover Price - at home | 13,000 | 16,000 | 9,500 | 10,800 | 17,000 | 18,500 |
| Mommy Makeover Price – Tijuana | 7,500 | 10,100 | 5,800 | 7,000 | 9,900 | 10,600 |
2: It's Easy to Reach
With international airports in Tijuana and nearby San Diego, this Mexican border city is easily accessible from all over North America. For those based in the southwest United States, driving is also an option; a special Medical Lane enables you to cross the border without having to wait in the normal traffic lines.
3: Tijuana is an Established Medical Tourist Destination
Tijuana's position on the US-Mexico Border has enabled it to become a thriving medical tourism destination. Thousands cross the border every month for medical and dental care. Although the majority go back on the same day, you can find top-quality hospitals and hotel options that allow you to properly rest up before traveling back home.
4: Skilled Surgeons
Tijuana's close proximity to the border means that many surgeons have undertaken training in the United States and are US Board certified. English is also widely spoken among most medical staff.
Finally, if you are considering a mommy makeover, review Tijuana and your other options very carefully. It is worth noting that your trip will likely consist of several surgical procedures combined in a single session, so make sure you have carefully assessed your options. Medical Departures can be used to find reliable, quality-checked surgeons, like Dr Isabel Balza Mirabal , as well as to compare prices and facilities.
The Bottom Line

A mommy makeover in Tijuana is a big undertaking, but if you are realistic about your needs and do the appropriate research, getting that back youthful body can be easier than you think. Please feel free to contact our Customer Care team with any questions or concerns. We are here to help!
Sources:
Somayazula, Ravi, DO. What is included in a mommy makeover? American Society of Plastic Surgeons.
27 April 2018. https://www.plasticsurgery.org/news/blog/what-is-included-in-a-mommy-makeover
What is a Tummy Tuck? American Society of Plastic Surgery Patient Care Center. 2018 https://www.plasticsurgery.org/cosmetic-procedures/tummy-tuck
Tummy Tuck: Procedure and Preparation. WebMD https://www.webmd.com/beauty/cosmetic-procedures-tummy-tuck#1