If you have just realized that many people from the Western World are visiting SE-Asian nations such as Bali for their cosmetic and medical treatments, you have just been introduced to a brave new world.
#1 Tropical Holiday of a Lifetime
Bali in Indonesia is easily one of the most popular holiday destinations in the world, especially with people from across Australia and Northern Europe. This is a beautiful tropical island that merges an all-year-round holiday atmosphere and modern tourist amenities and attractions with stunning beaches, 5-star resorts, ancient monuments, exciting nightlife and much more. Having a holiday of a lifetime in Bali is the main reason to visit this picturesque part of the world.
#2 Merging Medical Tourism Vacations
The medical tourism scene in Bali is epic. You can not only find the best breast reduction prices in Bali, but also take advantage of the island's already existing holiday environment that merges together magnificently to make Bali one of the most popular places in the world for medical and cosmetic tourism.
Many people from across Australia and Europe visit Bali to take advantage of the world-class medical tourism scene while enjoying an exotic holiday on this stunning tropical island.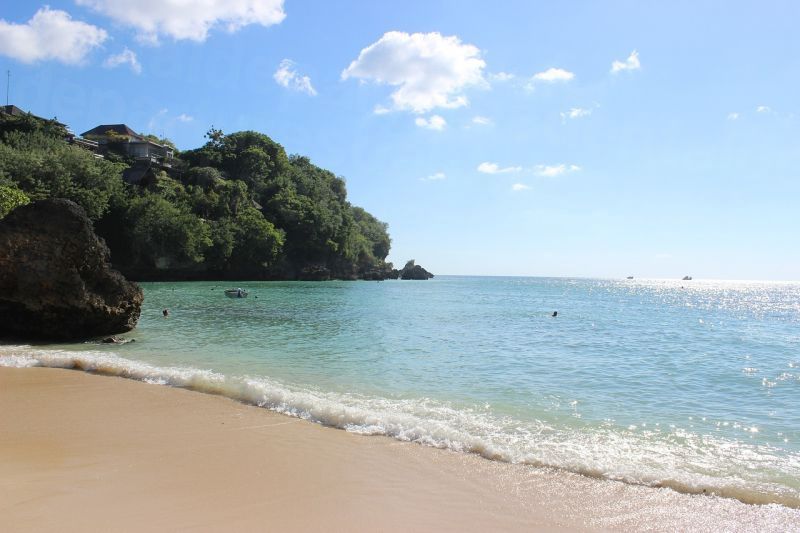 #3 World-Class Clinics
When you are looking to secure the cheapest breast reduction price, Bali has some awe-inspiring clinics. Many of the island's clinics were constructed to appeal to foreign patients from across the world. The top clinics in Bali have English speaking staff, top-flight surgeons trained to the highest levels and state-of-the-art facilities that are international and 5-star in every way. If you are looking for the most popular and highly recommended clinic with the best breast reduction price in Bali, we would suggest the BIMC Hospital Nusa.
#4 - Best Climate for Recovery
With temperatures in Bali rarely going below 30-degrees, when you are having breast reduction treatments, it only makes sense to have a week or so recovery time in Bali. It is a fact that things grow better, and people operate to higher levels when they are warm and comfortable. You can relax in the warmth for your recovery in Bali.
#5 Cheapest Treatments Prices
One of the most compelling reasons why Bali is such a popular medical tourism destination is largely down to its competitive prices. There are not many places in the world that can match Indonesia in terms of affordability. Here is an example of breast reduction prices in Bali so you can rest assured you are getting a great deal: US $ 5,000 (CAN $6,360; UK £3,855; Euro €4,248; Aus $6,354; NZ $6,841), compared to the prices in the US $ 12,500 (CAN $15,673; UK £9,621; Euro €10,765; Aus $18,000; NZ $19,271).
Check out these 5 compelling reasons why Bali is not a leading place for cosmetic treatments. Let us help you to find clinics with the best breast reduction price in Bali for a medical tourism vacation of a lifetime.