Don't let us tell you how great Bali and Indonesia are as a cosmetic treatment holiday destination, because here are 5 reasons why you need to get your double eyelid surgery done in Nusa Dua, Bali.
#1 - You Need a Sundrenched Holiday
If you are thinking of booking a holiday for your double eyelid surgery, Nusa Dusa in Bali is the perfect choice. Bali is one of the world's most-visited holiday islands and is a place of stunning natural beauty, mesmerizing beaches, cool bars and eateries and has all manner of holiday-style amenities and facilities. When you need a holiday in the sun, finding top-notch Indonesian double eyelid clinics and flying into Bali might be your best choice ever!
#2 - Bali is a World-Class Medical Tourism Destination
Although Bali has a reputation as a popular holiday destination, it is also leading SE-Asia as a world-class location for medical treatments and tourism. There is a fantastic choice of Balinese double eyelid surgery hospitals that are geared to dealing with patients such as yourself from the Western World. With lots of English-speaking staff and high international standards, when you are looking for a viable destination for your double eyelid surgery, Nusa Dua is the ultimate choice.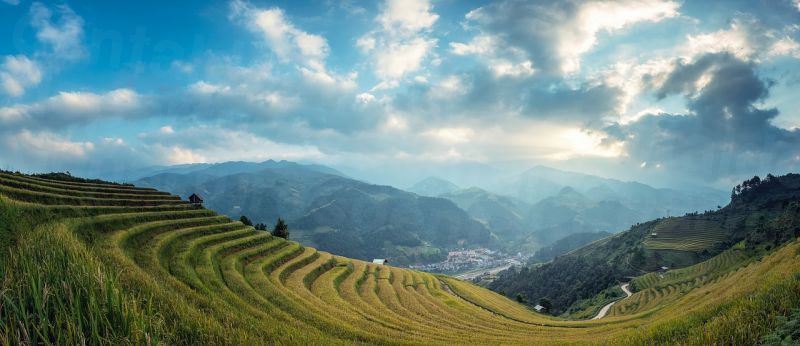 #3 - The Prices are Cheaper than Back Home
Did you know that the prices for double eyelid surgery in Indonesia are over 80% cheaper than in the USA, Canada, Europe, New Zealand or Australia? This is one of the cheapest places in the world for double eyelid surgery. Nusa Dua is home to some world-class clinics, but when you want to secure the most affordable price, here is an example of the going rate for double eyelid surgery: US $ 748 (CAN $943; UK £565; Euro €635; Aus $955; NZ $1,070), compared to the prices in the US $ 4,000 (CAN $5,163; UK £3,119; Euro €3,489; Aus $5,500; NZ $5,811).
#4 - Best Choice of Cosmetic Clinics
There are some fantastic Bali hospitals for eyelid surgery that appeal to a wide cross-section of patients from across the Western World. When you need the most reliable treatment center in the region for your procedures, we would recommend the BIMC Hospital in Nusa Dua.
#5 - Ideal Place for Recovery
With temperatures that very rarely fall beneath 30 degrees all year round, Bali is the ideal place for recovery. Relax in the warmth and recover more quickly than you would back at home in the cold after a double eyelid surgery.
When it comes to finding clinics for affordable double eyelid surgery, Nusa Dua in Bali has clinics that are over 80% cheaper than in the west. This is the ideal location if you are looking for a world-class holiday location, cheap prices and top-notch medical facilities.