The medical tourism scene in Bangkok is currently one of the cheapest places on the planet for medical and cosmetic treatments. If you are considering visiting Bangkok for your treatments, here are 5 reasons why you should visit this immense city for your treatments.
#1 - Your tired of High Prices in the West
The main reason you are here now is because you cannot find a competitive cosmetic treatments price in your home country. The medical and cosmetic treatment centers in countries such as Australia, America and even Europe have been overcharging their patients for decades, which has helped to create these low-cost alternatives for plastic surgery. There are lots of top-notch plastic surgery clinics in Bangkok that really do offer a cheaper alternative to prices back home.
#2 - Bangkok is Great Place for a Holiday
Bangkok is one of the most visited cities in the world. Although the reason you are visiting is to take advantage of the low-cost medical tourism scene, Bangkok makes for the perfect holiday destination even without the treatments. With amazing nightlife, stunning temples, lots of boutique shopping options, earth-shattering food and lots more, Bangkok is the ultimate holiday location.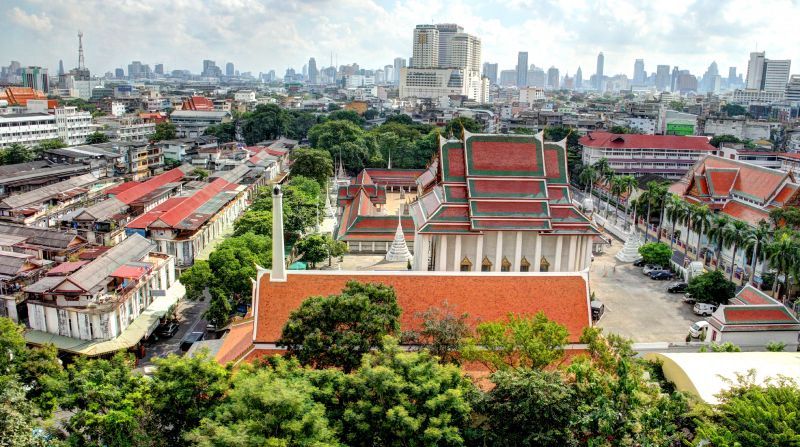 #3 - Hospitality in Thailand
Although it is important to find affordable plastic surgery, Bangkok and Thailand in general, is great because of how they deal with international clients. The famous Thai hospitality is not a myth or legend. The smiley faces and warm embrace is what makes Thailand such a great place to visit.
#4 - 5-Star Medical Facilities
When is it comes to finding clinics in Bangkok for plastic surgery, the choice is immense. They have a latitude of treatment centers that adhere to high standards and perform the treatments to the highest and safest levels. Treatment centers such as Ktop Clinic , Nirunda and Yanhee hospital are some of the highest ranked clinics in the city for international patients from across Europe, Australia, new Zealand and beyond.
#5 - Nowhere Else is Cheaper
Did you know that on average, plastic surgery treatments in Thailand are approximately 60% cheaper than in the West? When you are online seeking cheap plastic surgery, Bangkok is simply one of the most competitive places in terms of price and value for money. There are not many places in the world that can test Bangkok in this regard.
Here is an example of the prices you can expect to pay for breast augmentation treatments in Bangkok that offer exceptional prices and services: US $ 5,000 (CAN $6,346; UK £3,688; Euro €4,322; Aus $6,388; NZ $6,345), compared to the prices in the US $11,500 (CAN $13,600; UK £8,882; Euro €6,630; Aus $16,500; NZ $18,341).
When you want to find some of the cheapest and best quality plastic surgery, Bangkok in Thailand is a top choice. Take heed of these 5 reasons why you should visit the Land of Smiles to save massive money on your treatments.