Seoul is the bustling, ultra-modern capital city of South Korea. It is one of the most advanced cities in the world, with an impressive skyline, tons of activities, and of course internationally-recognized medical facilities.
First, take a look at the chart below to see how much you will save on your breast lift when you visit East Asia:
Breast Enlargement (Seoul Clinics vs. Western Average)
| | | |
| --- | --- | --- |
| Western Average | Korean Average | Savings Percentage |
| $11,500 USD ($15,144 AUD, $16,783 NZD, $14,615 CAD, €9,697 EUR, £8,557 GBP) | $6,867 USD ($9,043 AUD, $10,025 NZD, $8,727 CAD, €5,789 EUR, £5,108 GBP) | 41% |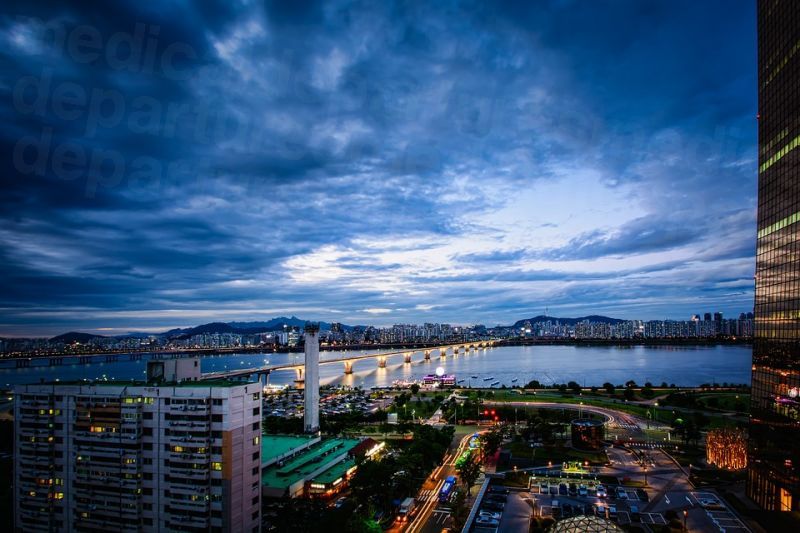 Our three favourite clinics to refer clients to include: Grand Plastic Surgery , BANOBAGI Plastic Surgery & Aesthetics , and Wannabe Plastic Surgery . Check out our Medical Departures linked here for virtual tours of the facilities, real-life reviews from previous Medical Departures clients, before and after photos, surgeon profiles including educational/training background and accreditations, and so much more. You can also easily book your procedure online at our site.
What to Bring:
1. All Necessary Identification/Documentation (In a Secure Container)
It is always wise to travel with every form of identification, including your passport, insurance information, multiple financial resources like credit cards or travellers check, etc. It is vital to keep essential items like these in a safe place.
2. Vitamins/Medications
You will also want to pack any special medical equipment/medicines if necessary to be sure they are handy in case you cannot access them in South Korea.
If feasible, purchase vitamins like manganese, vitamin C ad zinc in advance. These will help during your recovery and you can save a ton of money by planning ahead rather than looking for them in stores around Seoul.
Baby powder is another necessity if you want to ease the chaffing that may occur from the special bra you will wear throughout the healing process.
3. Neck Scarves
After your breast enlargement, you will wear a "stabilizer strap" to ensure the best possible healing. You can easily hide it with a neck scarf. Plus, it will keep you warm when it gets chilly in Seoul!
4. Heating Pad
You will sleep in an elevated position while recovering from your breast enlargement. To alleviate pain, it is worth packing a heating pad. It is best to be prepared!
5. A Camera
Before your procedure, afterwards, or from the comfort of your hotel suite while you are relaxing, you will see a lot of picture-worthy scenes. Bring a camera.
We hope you found this Breast Enlargement Review (Seoul Edition) helpful. Our promise to you, our client, is that we are always available to help you organize for your medical procedure. Chat with our friendly online staff 24/7 for more answers and tips before you head to Seoul for your breast enlargement.