How is lip filler different from lip augmentation surgery?
Surgery requires anesthesia and stitches. If you also need implants, then you have something artificial placed in the lips. Surgery also means some downtime and discomfort if not pain. Lip enhancement via lip filler is cost-effective and gives quick results. It requires minimal downtime, if at all. Do go through lip filler reviews in Chiang Mai and then make up your mind.
Now FDA approved dermal fillers like Restylane, Juvederm, HylaForm, Captique and others can be used to fill out the lips. These come in the form of injections and a skilful plastic surgeon simply injects the product into the lips at different places to improve the contours, enhance the shape and increase the size of the lips. While you will need the treatment to be topped up as and when the filler is absorbed by the body, this becomes easier at a later stage.
Which are the top clinics for lip filler in Chiang Mai?
When you go to a clinic that is listed on Medical Departures' website you are protected on three fronts. We check that the doctors are highly qualified and experienced. We see that the amenities of the clinics meet international standards. And we offer the best price guarantee. This ensures greater safety for you. Among the quality-checked clinics are:
Machita Clinic - Taphae – with a range of modern cosmetic treatments available at this clinic at an affordable price, you can afford to indulge yourself with other treatments while getting your lip enhancement done.
Pan Clinic Beauty Care Chiang Mai 1 – this is a cosmetic dermatology clinic with different branches. It has over 30 years of experience and this makes it one of the top clinics in the region. You can avail of a range of cosmetic procedures including lip filler treatment at this clinic at the hands of experienced doctors.
Machita Clinic - K Park Business Center – excellent non-surgical cosmetic treatments of different kinds that will improve your body contours and your facial features are available at this clinic with different branches.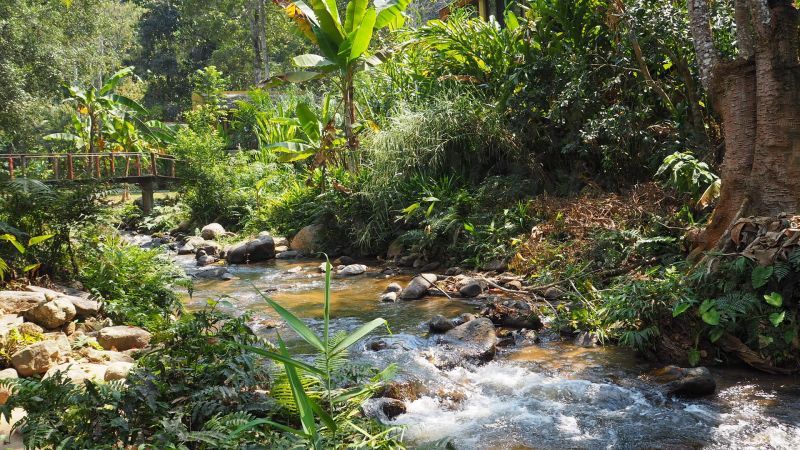 What is the cost of lip filler in Chiang Mai?
The lip filler cost in Chiang Mai is affordable and much less than what you would pay in the U.S. or Europe where lip filler treatments can cost you an average of US$750 (CAD980, £607, €702, AUD994, NZD1,041) per syringe of dermal filler. For dermal fillers in Chiang Mai you would pay around US$340 (CAD424, £256, €289, AUD432, NZD473).
Book with Medical Departures and lock in your appointment at the clinic of your choice for lip filler in Chiang Mai and you will soon sport the fuller lips that you want.