International patients have a lot on their plate when it comes to planning their treatment overseas. Finance planning is just one of the many factors that would affect their decision to travel abroad for treatments. Located in Denpasar, Bali is Manika Aesthetic Clinic. Cost of their procedures is among the lowest that any international patient can find.
The Manika Aesthetic Clinic is ideally located for international patients who are also visiting Bali in the hopes of enjoying their time while recovering from their treatment. Most of the services they offer in the clinic are non-surgical but can still give patients good results.
Their many years of experience in the aesthetics field have made it possible for them to help patients achieve their ultimate beauty goals. Facial treatments and other cosmetic dermatology at the clinic can help combat sagging skin, wrinkles and blemishes, as well as reducing enlarged pores and improving the elasticity of your skin.
There are so many ways that patients can combat the signs of aging and if you are looking for effective treatments then consult the experts at Manika Aesthetic Clinic, where results are quick and yield results that are immediately visible.
Facial treatments are not only extremely relaxing to most people but also the best way to maintain the facial appearance in the long term. Recommended as a monthly treatment, procedures are normally completed in around 60 to 90 minutes. Most clinics use steam to prepare the skin before applying creams and a scrub to remove dead skin cells.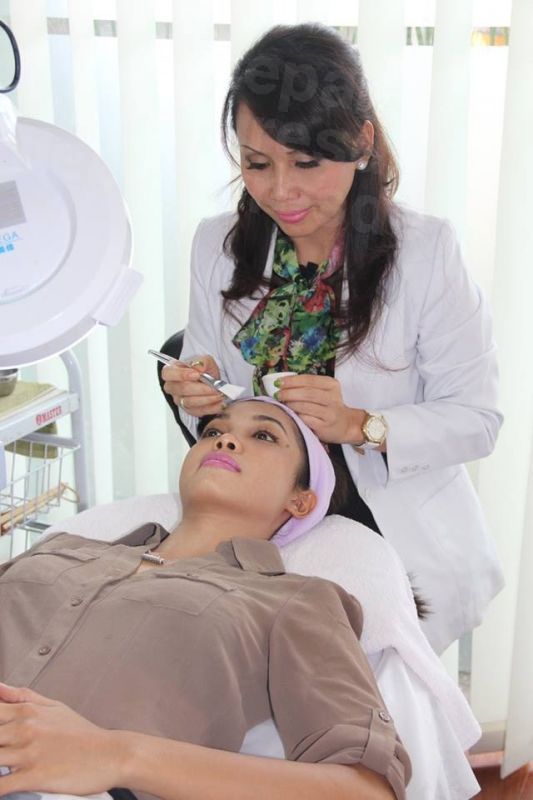 With the pores now open, blackheads and acne can be removed by hand or by using a suction tool. After this the skin is gently massaged with a lotion to bring out the underlying bright new skin. The effects obtained with a facial is amazing skin that looks brighter and feels smoother. You may also want to undergo other non-surgical treatment, like Botox or dermal fillers to complete your rejuvenated look.
We normally encourage international patients to read a Manika Aesthetic Clinic review, or two, so they can see for themselves how other patients experience the procedure and how they feel about the treatment received.
Are you anxious about the results of the procedure from Manika Aesthetic Clinic? Before and after images are available at the clinic to show the drastic changes achieved with the procedure. They show the patient before the procedure and then the final result afterwards.
The price table from Medical Departures displays average prices in Bali's aesthetic clinics against that charged in other countries.
PROCEDURE

AUD$

NZD$

US$

COMPARISON

FACIAL TREATMENTS

$ 252.00

$ 274.00

$ 200.00

INTERNATIONAL

$ 46.56

$ 50.71

$ 37.00

MANIKA CLINIC

18.50%

18.50%

18.50%

% PATIENTS PAY
Getting a treatment overseas can be very overwhelming to most international patients and can leave anybody with anxiety. If you want a clinic that you can truly trust then visit the Manika Aesthetic Clinic. Costs at the clinic are enough to give you more than what you are expecting because of their affordability and the wonderful result at the end.