If you have ever thought about getting breast augmentation surgery, then you have probably been put off by the high prices. But did you know that if you travel abroad for your procedure, you could find yourself saving thousands of dollars? Maybe you know someone who has already travelled abroad for cosmetic surgery, or maybe you have been considering it for yourself, but you are unsure of where to go, and how much to pay. At Medical Departures, we are here to help. This year, Thailand is the place to go for your cosmetic surgery needs. Keep reading to find out why, and listen to former patients' Phuket breast augmentation reviews at the Bangkok Hospital Phuket.
Why choose Phuket?
Phuket is a great place to go for a variety of reasons. It is the largest island in Thailand, and is very popular with tourists, bringing in over 5 million foreign visitors each year. Most of these tourists are going to Phuket to relax on the beach, take in the wonders of nature, and enjoy the rich culture and cuisine. Lately however, more visitors are going to Phuket to take advantage of the tremendous savings available in the cosmetic surgery industry. In addition, if you need time to recover after your surgery, what better place to do it than a tropical paradise, like Phuket, Thailand?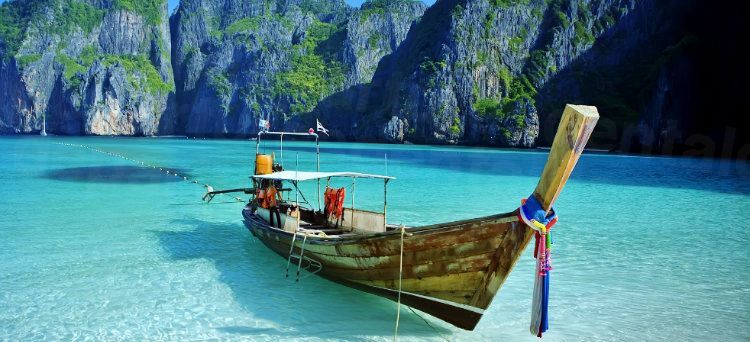 Why should I go to Phuket for breast augmentation?
Plastic surgery in Thailand is a popular option for medical tourists. For a procedure such as breast augmentation, you have many good options. Bangkok Hospital Phuket, for example, offers fantastic doctors with years of training and experience. Check out their brand new clinic, offering patients a vast array of procedures, in their state of the art facilities. The doctors and staff speak fluent English, and will be happy to assist you throughout the entire process. Another great option is the Bangkok Phuket Hospital. They strive to make your experience as seamless and pleasant as possible. In addition to fantastic doctors and staff, they will go the extra mile to make sure that you are comfortable and satisfied with your service.
How much does a procedure cost?
In Thailand, you can expect to spend approximately 60% less than the cost you would pay in a country like Australia or the US. In Australia, a breast augmentation operation can cost, AUD $16,500 (or USD $11,500). However, in Phuket, Thailand, the price for the same operation starts at AUD $6,800 (USD $5,000). You receive the same treatment and high-grade medical materials as you would at home, the only difference is the low price you pay!
What do other people have to say about Bangkok Phuket Hospital?
Amidst the growing popularity of cosmetic surgery in Thailand, people are saying a lot of positive things. Read below to hear their Phuket international hospital, breast augmentation review:
"My journey as a patient from beginning to end has been amazing and all made possible thanks to Rose from my first request for an appointment right through completing all my arrangements up to meeting on my final appointment day. I am 100% totally satisfied with my whole experience and would not hesitate to return as a patient or recommend your service to others. I will be forever grateful."

"Everyone was so friendly, kind and very efficient, when I started to feel nervous, the nurses and doctor were at my side and calming me down and cheering me up. A massive thank you to everyone."
If you would like to read more Bangkok Hospital Phuket breast augmentation reviews be sure to check out our website