The question of what is normal and what is extreme when it comes to women breasts is still raging in the media. People who are in the bra-making industry understand better that the sizes and shapes of women are never perfectly proportional. In the past, there was nothing people who were not happy with the size of their breasts could do. However, there is breast augmentation surgery now to change this.
Indonesia has risen as a favorite destination for people looking for this kind of surgery, and a favorite clinic for international patients is found on the popular island of Bali.
BIMC Hospital Nusa (Medical)
This state-of-the-art hospital is in Denpasar, Bali. It is modern in every aspect and operates 24/7. It features a Cosmetic Dermatology Center, Cosmetic surgery department and Accident and Emergency. It was the first hospital in the region to be accredited by the ACHSI( Australian Council on Healthcare Standards International).
The hospital doors were opened to the public for the first time in 1998 with a few staff. However, they have never been closed since then and the facility has grown to be the best rated in Indonesia. It got a full accreditation as a hospital back in 2007. Since that time, new structures have been built to adapt to the needs of the ever growing international clientèle as well as the local residents. It offers dialysis services, trauma facilities, dental, surgery, medicine as well as spa services.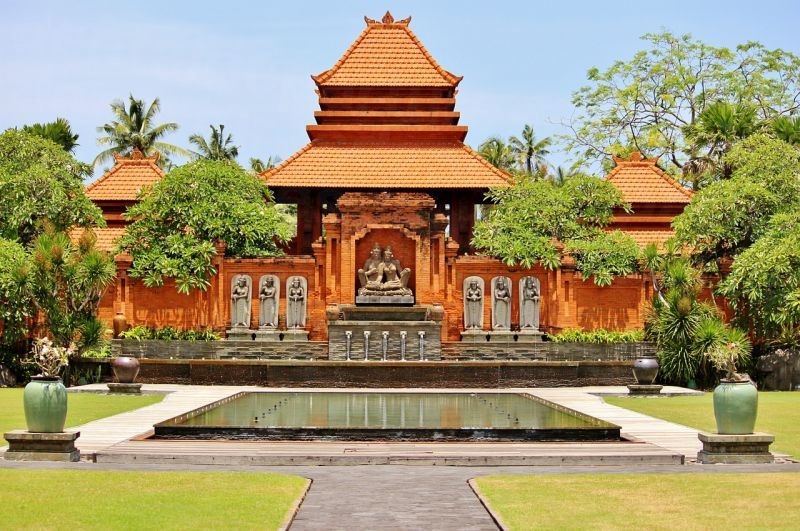 BIMC hospital has a branch in Nusa Dua and Kuta. Both of them offer quality services. The Kuta branch is more focused on emergency and medical services while Nusa Dua branch caters mainly to medical tourists seeking dental and cosmetic surgery services.
The team of professionals working here is mainly recruited internationally. The doctors are sourced from the UK, Australia, USA, New Zealand and Japan. Therefore, the same standards of services you could have gotten from the various countries are offered here if not better.
Patient comfort, safety, and quality of services are prioritized at BIMC hospital Nusa. The diagnostic facilities available here are the latest in the market. Nonetheless, this does not affect the breast augmentation cost in any way. Safety protocol and hygiene standards followed at this hospital are endorsed by the CDC.
Inpatient facilities at this modern hospital are comfortable which ensure that the patients are free from anxiety and stress which could prolong the recovery period. They also offer breast augmentation before and after care for those who need it. Therefore, you can plan your medical tourism period to double as a vacation period if you do not have the time to travel twice in a year.
Breast Augmentation Price
You will pay USD 3,787 ( NZ $ 5045, UK £ 2884, CAN $ 4720, AUD $ 4742 ) for breast augmentation in Indonesia compared to USD 10,995( NZ $ 14,648, UK £ 8375, CAN $ 13705, AUD $ 13768) in the US.
There is a lot of information regarding medical tourism with different sources citing a number of places as the best for various procedures. However, not all the authors conduct thorough research regarding the places they recommend. However, you can rest assured that Medical Departures does not endorse clinics which have not passed series of tests to confirm their worthiness. Indonesia is affordable for people looking for breast augmentation. Review Indonesia's clinics and doctors to ensure you have chosen what you had in mind.