It is known for its beaches, its warm waters and golden sands and its landscapes. Even out-of-season, the place and activities are the same, though the weather will vary so your money goes a long way.
Is plastic surgery in Cancun affordable?
Cancun has top quality medical centers and high end luxury resorts as well as smaller hotels. The breast enlargement price in Cancun is certainly much less than what you would pay in an advanced country. So, medical treatment in Cancun is affordably priced. However, if you are on a tight budget you can decrease your expenses even further by avoiding the peak season and traveling out of season.
Most tourist spots have a high season when prices are at their peak and a low season when prices are significantly lower. You can save between 50 and 70 percent costs on hotel stay alone when you travel off season. The best time to take advantage of low season rates in Cancun are from end of July to mid January, though you should avoid the Christmas-New Year time when the rates are at the highest. In summer it may be hot and humid and September October and part of November can be rainy as it is the hurricane season.
This also means that you have to deal with a less crowded place, so restaurants and shopping malls and even other tourist activities will be easier to access. You will also get greater discounts on shopping and better attention at hotels and restaurants. Airfares should also be much cheaper, so you save all over.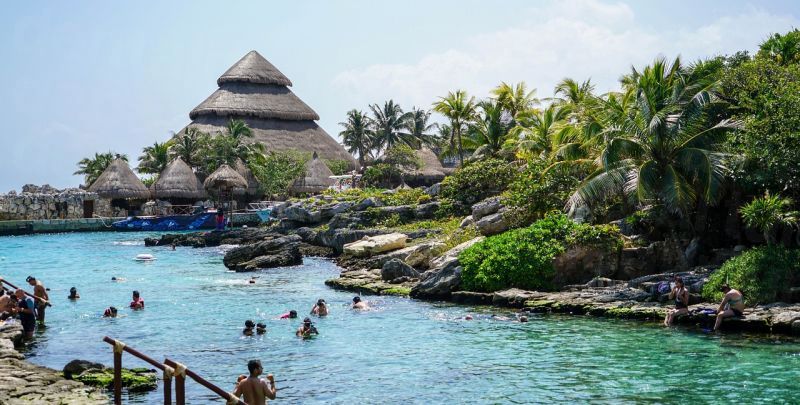 Top doctors for breast enlargement in Cancun
Among the top doctors that are listed on Medical Departures' website for breast enlargement in Cancun are:
Luz Del Carmen Lopez – Dr. Lopez is a qualified and experienced plastic surgeon who is a member of the International Confederation for Plastic, Reconstructive and Aesthetic Surgery (IPRAS) and the International Society of Aesthetic Plastic Surgery (ISAPS) .
Dr Rafael Velasco Marin – Dr. Marin customizes treatment for the individual, discusses the treatment plan and then works to fulfill the realistic expectations of the patient. He is a member of several professional medical bodies.
Dra Martha Patricia Panama – a member of the International Confederation for Plastic, Reconstructive and Aesthetic Surgery (IPRAS) , Dra Panama works out Hospital Galenia.
We have conducted background checks on the doctors and verified their credentials. We also check the amenities at the clinics and offer the best price guarantee, reducing the breast enlargement cost in Cancun even further.
What is the breast enlargement cost in Cancun?
You would pay an average of around US$4,300 (CAD5,656, £3,353, €3,777, AUD5,664, NZD5,919) for this procedure in Cancun. In an advanced country the price would an average at US$11,500 (CAD15,127, £8,967, €10,102, AUD15,148 NZD15,829), making Cancun much more affordable. When you go out of season to Cancun, your savings are considerable and you can still have a great holiday.
Book with Medical Departures for your surgery and take advantage of the affordable breast enlargement price in Cancun.