Where can patients find a modern breast implant clinic? Koh Samui in Thailand provides the answers.
Koh Samui has numerous high-quality medical facilities at a very reasonable price, so read on if you want more information about any particular breast implant clinic. Koh Samui is the perfect destination for your surgery and holiday, so you can get in plenty of rest and recuperation before and after the procedure.
Our staff at Medical Departures has investigated all the local facilities using criteria such as qualifications, care and experience of the staff to recommend the best available facilities to international medical patients. We further offer warranties that prices are lower than what patients could expect in their own country.
Bangkok Hospital Koh Samui is one of the prestigious hospitals in Thailand catering to foreign patients. In fact, 60 percent of their patients come from overseas because of the huge savings and superior medical treatment this hospital provides. Their high quality service plus its affordable price makes Bangkok Hospital in Koh Samui the perfect facility for patients seeking medical assistance. The hospital offer procedures such as abdominoplasties, facial surgery and breast surgery.
Bangkok Hospital Koh Samui employs more than 25 internationally qualified physicians and medical specialists who are all devoted to providing services that cater to the needs of every international visitor. If you are looking for a great breast implant clinic then the Bangkok Hospital is a perfect choice.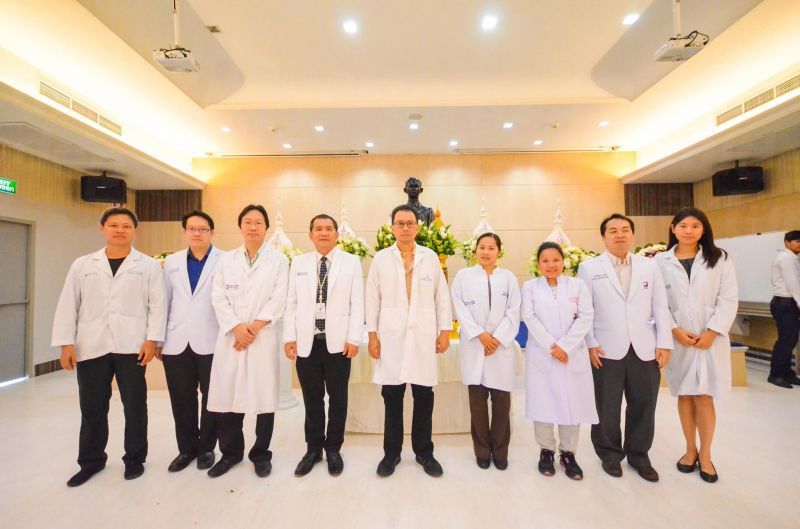 One of the people who praised Bangkok Hospital Samui in a breast implant review is Thomas Karbstein. He said, "Very professional and skilled staff equipped with state of the art systems. Very much impressed."
This type of review only confirms that Bangkok Hospital Samui was more than able to meet the needs and demands of its patients.
Medical Departures collects estimated procedure prices from all around the globe. It must be noted that these are estimates. Nevertheless, you can take a look at the current breast implant costs to get an idea of the tremendous savings Thailand clinics offer.
INTERNATIONAL PRICES VS. THAILAND PRICE
PROCEDURE

AUD$

NZD$

US$

COMPARISON

BREAST IMPLANT

$ 16,500.00

$ 17,777.00

$ 11,500.00

INTERNATIONAL

$ 6,302.00

$ 6,789.00

$ 5,000.00

THAILAND

38.20%

38.20%

43.50%

% PATIENTS PAY IN THAILAND
Breast implant changes your physical appearance, the way you look and the way how you are able to present yourself in public. This is one of the main reasons patients undergo a Breast implant. Before and after photos of breast implants gives patients an idea of what to expect and allow them to evaluate this procedure. Deciding on getting breast implant may be your way to an amazing transformation, to feel great and look much better!
Medical Departures ensures every potential patient that thorough selection of both the doctor and the clinic leads to discovering exceptional standards of medical care.
International patients wanting to combine an affordable procedure and recovering afterwards in a tranquil environment need to look no further. Let us help you to discover the best quality breast implant clinic. Koh Samui in Thailand is waiting to serve you.