It never ceases to amaze us how a nose job can literally change your appearance. You can go from an ugly duckling to a swan literally overnight with a quality nose job. Chiang Mai in Northern Thailand offers a great alternative for those seeking low-cost cosmetic treatment and nose job prices. Everyone knows that prices in the Western world for any cosmetic or medical treatment are simply extortionate. Now is the time to put that right by visiting Thailand for your treatments.
Visiting Thailand for a Medical Tourism Holiday
Thailand really is an amazing country. You don't need cheap cosmetic treatments for a reason to visit this stunning country. However, because Thailand, and in particular Chiang Mai, offers some of the cheapest prices for a nose job, so there is even more reason to visit. The 'Land of Smiles' has lots international-style infrastructure and options that will make a medical tourism holiday here something you will remember for the rest of your life. However, if you are looking for a clinic for an affordable /nose job, Chiang Mai needs to be seriously considered.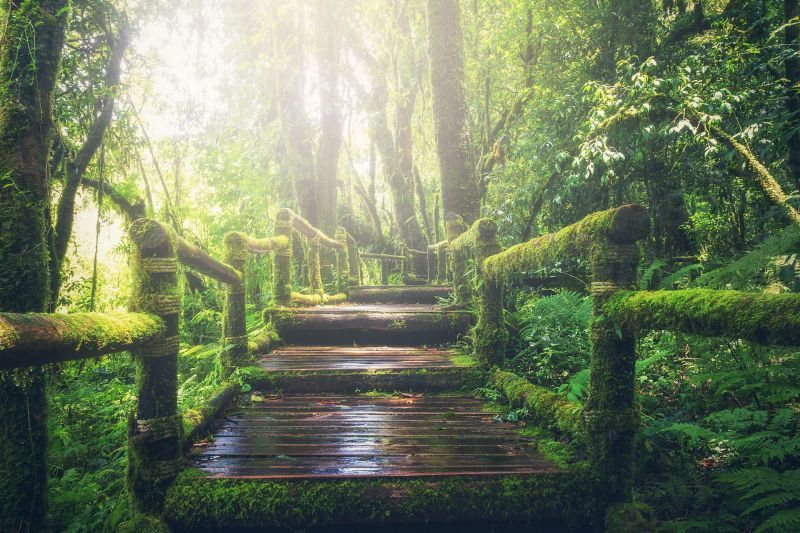 The Best Nose Job Clinic, Chiang Mai
When you search the Medical Departures website to find the best nose job clinic in Chiang Mai, one of the first to crop-up will be the Machita Clinic . This popular clinic has English speaking staff and has some of the best surgeons in Thailand, all trained to high international levels. Just check out the nose job before and after photos from Machita to fully understand the quality we are talking about here.
This clinic is geared to dealing with international clients from across the world from places such as Australia, New Zealand, Europe and America. When you want to find the best clinic with an international atmosphere in Chiang Mai, not many can match Machita for price and quality.
Thailand Nose Job Cost
Talking about prices, when you seek a cheap nose job, Chiang Mai has some of the best nose job cost options in the world. Did you know that nose job prices in Thailand are 70% cheaper on average than in the Western world? Here is an example of the nose job prices you can expect to find in Thailand: US $ 500 (CAN $627; UK £384; Euro €428; Aus $631; NZ $672), compared to the prices in the US $ 8,800 (CAN $11,163; UK £6,721; Euro €7,675; Aus $12,600; NZ $13,411)
When you are looking for the best and most affordable clinic for a nose job Chiang Mai has to offer, former patients highly-recommend Machita Clinic, largely due to its international standards for Thai prices. If you are from Australia, Europe or anywhere else in the world and are looking for cost effective cosmetic treatments prices, Chiang Mai is now leading the way as an authentic medical tourism holiday destination for foreigners who seek cheaper alternatives.