Simplifying everything in life is not only the best way to get things done, but also keeps everything neat and tidy and in place. We are fortunate enough to live in a time where everything is automated and geared to making your life easier. This is especially true of the medical and cosmetic holiday industry. Medical tourism destinations such as Thailand are rapidly becoming the epicenter of the industry, with Phuket cosmetic surgery centers offering some of the best all-inclusive packages that combine the best treatments for the best prices.
Phuket Cosmetic Surgery Packages to simplify Your Life
When you want to simply turn up in Phuket, get picked up directly from the airport and transferred to your hotel without the hassle and stress, Phuket cosmetic surgery packages are perfect for you. We offer a vast choice of packages with cosmetic surgery treatments that include breast augmentation, face and neck lifts, VASER Liposuction, breast lifts, tummy tucks and much more. We have a Phuket cosmetic surgery package to match all your requirements.
These stunning 5-star packages combine top-notch treatments performed by Phuket cosmetic surgeons in the best 5-star cosmetic treatments centers, with quality hotel and accommodation choices, and also taxi transfers to and from the medical centers and the airport. These packages really do offer everything under one roof, not only simplifying the organization of your holiday, but also keeping costs to a minimum.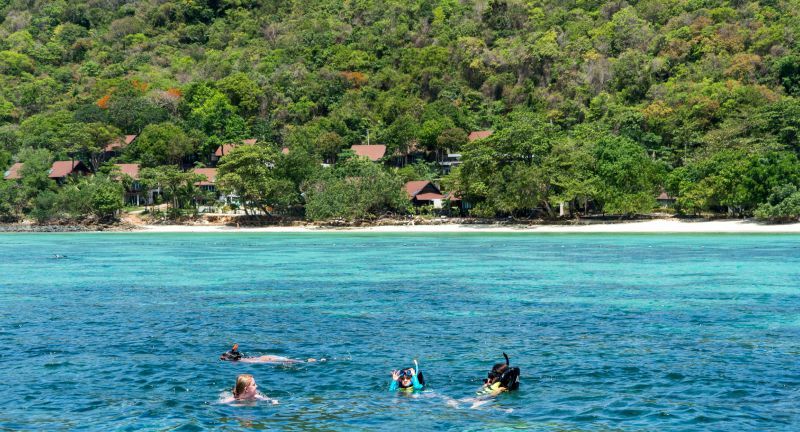 Best Phuket Holiday Destinations for Cosmetic Surgery
The best part about visiting Thailand for cosmetic surgery is that not only do you receive high-quality treatments that rival any establishment in the Western World, but also get to enjoy a memorable holiday in one of the world's most appealing holiday destinations. Phuket is simply a sub-tropical paradise that not only offers untold natural beauty, but also appeals to high-end Western clientele due to its international standard cosmetic and medical facilities.
Our Phuket cosmetic surgery packages include hotels in the island's most prominent holiday destinations such as Patong Beach, which is home to the infamous Bangla Road and a cacophony of nightlife venues, top-notch eateries and world-class shopping facilities. A cosmetic medical package in Phuket really does offer the best of both worlds, and is the main reason many people opt for Phuket cosmetic surgery. With prices so affordable, you can have a 2-week cosmetic surgery holiday in Phuket and still save money when compared to cosmetic surgery prices in Australia, New Zealand, America or Europe.
Competitive Cosmetic Surgery Packages in Phuket
At Medical Departures, we have created a multitude of Phuket cosmetic surgery packages that combine treatments, hotels and taxi transfers. Check out our website to find a list of packages with Phuket cosmetic surgery reviews that will give you the lowdown on the most affordable treatments that were created for simplicity with the end-user in mind.
When you want to combine every aspect of a Phuket cosmetic surgery holiday package to take away the stress and hassle, we are the ultimate platform to not only give you everything you need, but will also exceed all your expectations.