Is your face showing the tell-tale signs of ageing and you feel that some cosmetic work will help? For dermal fillers, Thailand is an affordable option. If you are in any major tourist destination in Thailand, you can get low cost anti-aging cosmetic work done, whether it is dermal fillers, botox or other cosmetic treatments. You can also enjoy your holiday as this treatment does not require any downtime.
What kind of effect do dermal fillers have?
Dermal fillers have become more sophisticated and advanced than ever before. The simple ones are made of hyaluronic acid and these give temporary results. These include Restylane and Juvederm. Others like Bellafill, Radiesse, Sculptra and different formulations may contain calcium hydroxylapatite, collagen, poly-l-lactic acid or polymethylmethacrylate beads. These give longer lasting results and may even be permanent.
Different dermal fillers can be used to fill deep lines, crow's feet, add volume to the cheeks or even for non surgical nose and lip jobs. They cannot be used interchangeably so you need to go to an experienced dermal filler doctor so that the right filler is used for the purpose it is intended for. You can see dermal filler reviews and check dermal filler before and after images to see what kind of difference the fillers can make on your face.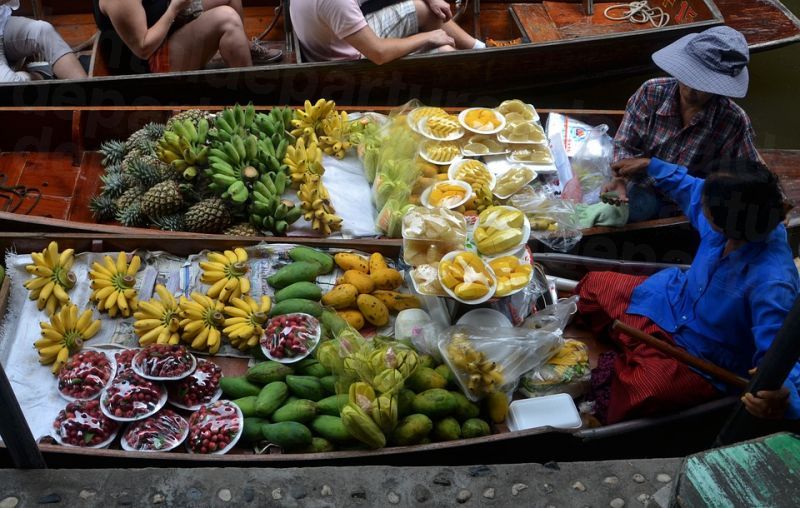 Dermal filler clinics in Thailand
Depending on where you are in Thailand, you can find a range of cosmetic clinics. However, it is important to go a good quality one that is manned by trained and experienced and appropriately qualified doctors. Otherwise you can have a bad experience even with cosmetic treatments. At Medical Departures we only list clinics that have been vetted by and we check the qualifications of the doctors so you are much safer. Among the top quality checked clinics in Thailand listed on our website are
Radiant Medical Phuket – this aesthetic clinic specializes in various skin and anti-aging treatments.
Apex Profound Beauty Clinic – this cosmetic clinic has different branches in Bangkok, Phuket and Pattaya.
Avarah Innovation Clinic - this clinic in Bangkok offers all kinds of non-surgical cosmetic treatments including dermal fillers.
Hertitude Clinic – this clinic offers all kinds of minimally invasive treatments that are anti-ageing, rejuvenating and improve your skin. It is located in Bangkok.
You can choose any of these clinics for your dermal filler in Thailand.
What is the dermal filler cost in Thailand?
The dermal filler cost varies a great deal and depends on the number of areas to be treated, the number of syringes that will be needed, the kind of dermal filler used and other factors. The cost varies a great deal. Juvederm costs AU$1,009 (NZD1,071, £614, €684, US$798, CAD1,001) in an advanced country. In Thailand you would pay a starting rate of AU$367 (NZD389, £223, €249, US$290, CAD364) in Thailand so you save money.
We also give you the best price guarantee. Book with Medical Departures for clinics offering dermal filler in Thailand and go home looking younger.