Where to find the best eyelid surgeons?
Rich cultural heritage, astonishing beaches, and scenic routes are just some of the few things that best describes Mexico. The country is becoming one of the most popular medical destinations. In particular, Tijuana is chosen as a must-visit medical destination because of the low cost of having any type of aesthetic procedures. Procedures such as eyelid surgery are becoming quite popular with many patients. Potential patients need not worry about eyelid surgeons in Tijuana because they are as qualified as other surgeons outside of Mexico.
However, if potential patients still feel unconvinced about booking an appointment outside of their home countries, Medical Departures guarantees the best prices , as well as ensuring that clinics, surgeons, and locations are safe and passed their verifications in order to be listed.
Getting the surgery overseas is no different than having the same surgery done at home because the facilities are comparable to that in your home country. The reason why international patients should consider booking an appointment in Tijuana is because of the relatively low price for the procedure. Here is a sample price list that international patients can use as reference: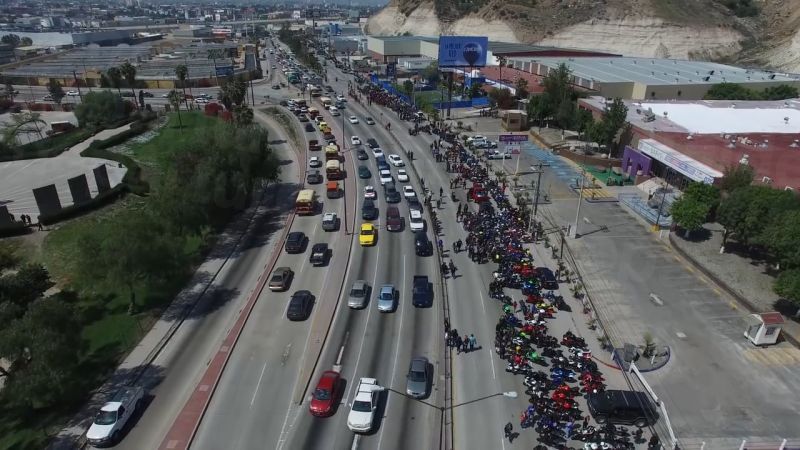 INTERNATIONAL PRICES VS. TIJUANA, MEXICO PRICES
PROCEDURE

AUD$

CAN$

US$

COMPARISON

Eyelid Surgery (Blepharoplasty)

$8,375.00

$8,528.00

$6,318.00

INTERNATIONAL

$1,856.00

$1,890.00

$1,400.00

TIJUANA
Medical Departures makes sure that you make well-informed decisions for you to be able to pay the lowest price possible while getting that quality medical care overseas. Paying only a fraction of the original price leaves more room for international patients to properly plan their trips.
Since the rise of medical tourism in Tijuana, several clinics have sprouted around the area so picking the right eyelid surgeon can be very exhausting on the part of the patient. That being said, one of the most popular eyelid surgeons around Tijuana is Dr. Ricardo Vega . Dr Vega has been practicing aesthetic surgery for more than 17 years and is a well-established cosmetic surgeon. He is trained and experienced to perform a variety of cosmetic and plastic surgeries. He started his practice in 1991 and is fluent in Spanish and English.
Dr Vega is keeping up with the demand in medical tourism by continuing his education, attending worldwide conferences about the art of cosmetic and plastic surgery. This new knowledge gained enables him to serve his patients with better procedures than before. He is also known to provide excellent surgical care aimed to restore and rejuvenate natural beauty without spending millions.
International patients can be assured that Tijuana eyelid surgeons , like Dr. Ricardo Vega, are all certified by renowned American boards. Most of them have received ample training and certifications from local and international institutions. This training allows them to provide international patients with world class results and care at a very reasonable cost. Find out more about eyelid surgery in Tijuana and get in touch with our Customer Care Team.