Baldness really is one of the most confidence-zapping things to happen to a man or woman, especially if you are still relatively young. There are many 'quick-fixes' that supposedly 'combat' baldness, but we have never seen one that actually worked apart from hair transplants. Did you know that Thailand is a great place to find amazingly affordable hair transplant clinics? Pattaya City is one Thailand's most popular beachside resort areas and also one of the leading locations for medical tourism and hair transplant clinics.
Changing your life forever
I have suffered with baldness since my late-20s, and I can tell, it's not very nice. Okay, we know it's not life-threatening, but the affect it can have on your confidence is massive. This is especially key if we are talking about trying to find a partner or even going for job interviews. It is all about self-confidence. Prices for hair transplants in Europe and Australia are quite high, just like my hairline, but if you are looking for cheaper solutions for hair transplant clinics, Pattaya is a great choice.
Pattaya City is located in Eastern Thailand and is a popular holiday resort region known for its beaches, international amenities and exotic nightlife options. Pattaya is now also famous for its cosmetic surgery treatment centers and hair transplant clinics.
Finding a world-class clinic
Medical Departures (MD) is known as a trusted and reliable web portal for the best medical and cosmetic treatment center options in the world. They have all the best clinics and hair transplant review pages imaginable. When you need to find affordable hair transplant clinics, Pattaya is ranked high on MD for affordability and quality.
Please check out the listings and reviews on the MD site to make the best-informed decisions possible. They even have a great selection of hair transplant before and after pictures so you can see the amazing results of these modern treatments. Once you have sifted through the reviews, you will find that clinics such as Apex Profound Beauty Clinic Pattaya and VPlast Clinic Pattaya are the two most highly-ranked by former patients. These clinics offer world-class standards from highly-trained specialists while offering a price that is staggering when compared to the Western World.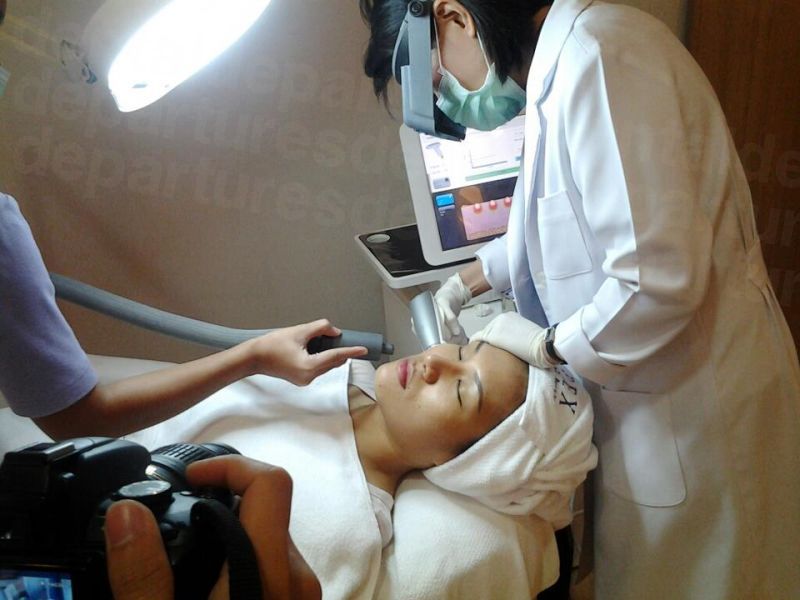 Hair Transplant Prices
If you are looking to find the cheapest hair transplant clinics, Pattaya is right up there for affordability. The hair transplant prices in Thailand are over 30% cheaper than back home, which makes Pattaya a viable option for a medical tourism holiday. These treatments can literally change your life.
The price for hair transplant treatments in Thailand on average is: US $ 5,500 (CAN $7,096; UK £4,288; Euro €4,795; Aus $7,188; NZ $7,595), compared to the prices in the US $8.300 (CAN $10,737; UK £6,470; Euro €7,238; Aus $12,000; NZ $12,681).
When you are considering hair transplant clinics, Pattaya is one of the best places in the world to visit. These hair transplant treatments can literally change your life and give you the confidence you never thought was possible. Find out more about our Pattaya hair transplantation clinics and contact our Customer Services Team.