When you have come to the end of the line and your choices are no more, finding solutions for In Vitro fertilization in Bangkok might just be what you are been searching for. Having a family is taken for granted by most couples, but when you simply can't afford the extortionate prices in the USA, Europe, Australia or New Zealand, don't wave the white flag yet, because Thailand might be the answer to all your prayers.
Viable Options in Bangkok
Prices for In Vitro Fertilization in the USA can cost up to USD $12,000, which is pretty massive for a normal every day couple. Having your own kids might well be more important than the money, but if you can't afford the prices in your home country, what else are you supposed to do? In Vitro Fertilization in Bangkok is approximately 40% cheaper than in the USA, which could be the differences between having or not having your own kids.
Bangkok has some of the biggest and best medical facilities in the world that were built to deal with international patients such as yourselves. They offer the exactly same life-changing in-vitro treatments, performed to high standards just like back home. The only difference is that you can afford these prices. When you are looking to find the cheapest in-vitro fertilization cost, Bangkok has come to the rescue.
In-Vitro Fertilization Clinics in Bangkok
Medical Departures is a website that works tirelessly to bring you the cheapest clinics for in-vitro fertilization in Bangkok. We have research the market in Thailand and have found you some clinics that perform to the highest levels imaginable. We found these clinics by reading online reviews from former patients of all the clinics in Bangkok that offer these same treatments.
These highly recommended clinics below all adhere to international style philosophies and offer prices that are extremely affordable. Here is a choice selection of clinics for in-vitro fertilization in Bangkok:
Samitivej Hospital Sukhumvit Branch (medical)
Samitivej Hospital Srinakarin Branch
Bangkok hospital - Bangkok(medical)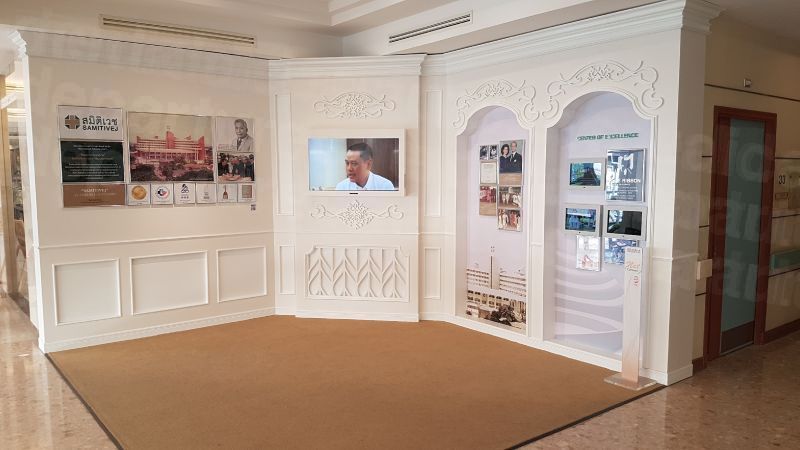 In-Vitro Prices in Bangkok
Although prices in the USA and Australia might be through the roof for in-vitro treatments, at least Bangkok offers a cheaper alternative. If you want to start a family but have become miffed with prices back home, check out an example of the prices you can expect to pay in Bangkok for in-vitro fertilization: US $7,000 (CAN $8,2,487; UK £5,255; Euro €5,817; Aus $8,717; NZ $9,630), compared to the prices in the US $ 12,000 (CAN $14,393; UK £8,821; Euro €9,865; Aus $16,000; NZ $17,071).
When you are running out of options and really need to make the dream of a family come true, researching In Vitro Fertilization in Bangkok could be the answer to your prayers. With prices that are nearly half of those in the USA, visiting Thailand might be one of the bets options for those who are looking to find the most affordable prices in the world