Lose That Aged Look
The effects of aging hit the eyes hard. Bags, saggy skin, and excessive wrinkles can crop up in the surrounding areas, giving that old and tired look. That's why eyelid surgery is an effective way to knock years off your appearance. Not only that, eyelid surgery can also be used to improve and repair eye functionality.
The procedure involves incisions being made into natural creases around the eyes. This is so resultant scars will be concealed effectively. Fat and skin are then removed and repositioned by the surgeon before they close up the incisions.
After the surgery, it takes about two weeks for initial swelling and bruising to heal so that patients can return to work and other normal activities. 2-3 months is usually required for complete healing.
Acclaimed Surgeons
South Koreans are known around the globe for the quality of their surgery. They are required to take 5-7 years of intensive training at medical schools to achieve their initial qualification. From there more years of on the job training and supervision are required before becoming a fully fledged surgeon.
Many South Korean surgeons belong to prestigious international medical associations. For example, Dr.Kim Sin Young of Yuno Plastic Surgery belongs to the American Society of Laser Medicine Surgery and the Japan Society of Aesthetic Surgery.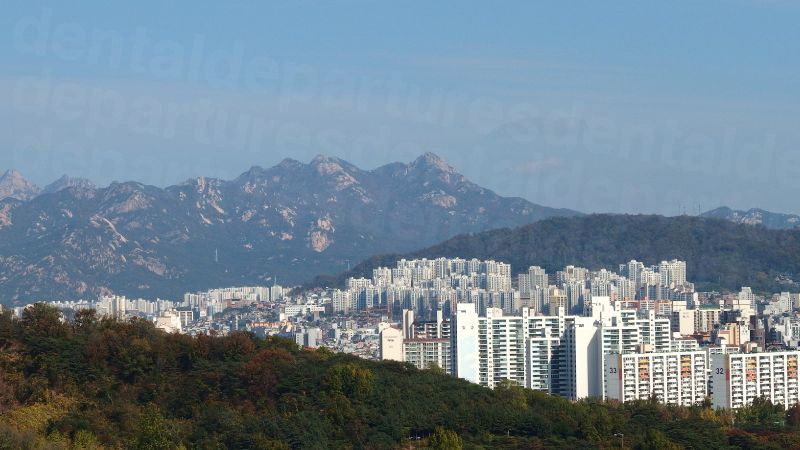 Modern Clinics
South Korea is one of the most advanced countries in the world and the same can be said of its clinics. They are modern and fully equipped with the best medical equipment. Have a look at some of the clinics' pages on our website to get more of an idea.
Competitive Prices
South Korea is not considered a budget medical tourism destination. However, you can still save a large amount on the eyelid surgery cost. Seoul's eye bag removal prices can be seen in the tables below. Remeber, these are approximate figures, and prices will vary depending on a patient's specific requirements.
| | | | |
| --- | --- | --- | --- |
| | Price in Australia (AUD) | Price in Seoul (AUD) | Savings (AUD) |
| Eyelid Surgery | $8,400 | $4,100 | $4,300 |
| | | | |
| --- | --- | --- | --- |
| | Price in New Zealand (NZD) | Price in Seoul (NZD) | Savings (NZD) |
| Eyelid Surgery | $9,000 | $4,400 | $4,600 |
To see prices in other currencies, or to request a free quote, have a look at our clinics' pages.
An Opportunity For A Holiday
Seoul is a dynamic city with excellent shopping, dining, and nightlife. While you're their make sure, you plan some activities and make the most of what the city has to offer.
Conclusion
Get motivated by looking at more eyelid surgery before and after pictures. Seoul will allow this to become a reality. So, do away with that old and tired look. Consider South Korea as your medical destination.