Breast Enlargement Cost in Indonesia's premier clinic, BIMC Hospital Nusa (Medical), is significantly lower than Western clinics, while retaining the same standard of care as Western cosmetic surgery providers. With experienced, Western-trained surgeons utilizing the most advanced medical equipment in a highly hygienic, welcoming environment, BIMC Hospital Nusa (Medical) is an ideal alternative breast enlargement option for visitors from Australia, New Zealand, Europe or North America. To sweeten the deal, add to the list of reasons to visit that the facility is located on the world-famous tropical resort island of Bali!
Two major deciding factors influence every medical tourism decision: cost and quality. First, in terms of cost, BIMC offers thousands upon thousands of dollars, euros, and pounds in reduced pricing as compared to Western pricing. Contact your local provider yourself to confirm the validity of our chart below detailing the massive cost reduction you'll enjoy at BIMC Hospital Nusa (Medical) when you visit for your breast enlargement.
BIMC Hospital Nusa (Medical) Breast Enlargement Cost Comparison vs. Western Clinics:
| | | |
| --- | --- | --- |
| BIMC Hospital Nusa (Medical) | Western Average | Savings |
| $3,787 USD ($5,020 AUD, $5,386 NZD, $5,112 CAD, €3,531 EUR, £2,957 GBP) | $11,829 USD ($15,680 AUD, $16,823 NZD, $15,966 CAD, €11,029 EUR, £9,236 GBP) | 78% |
Second, of course, and even more important, is the quality of the provider. Medical Departures partners only with the world's top cosmetic surgery facilities like BIMC Hospital Nusa (Medical), and rely on a variety of reporting and quality assurance measures to consistently review and confirm the ongoing excellence of our partner clinics.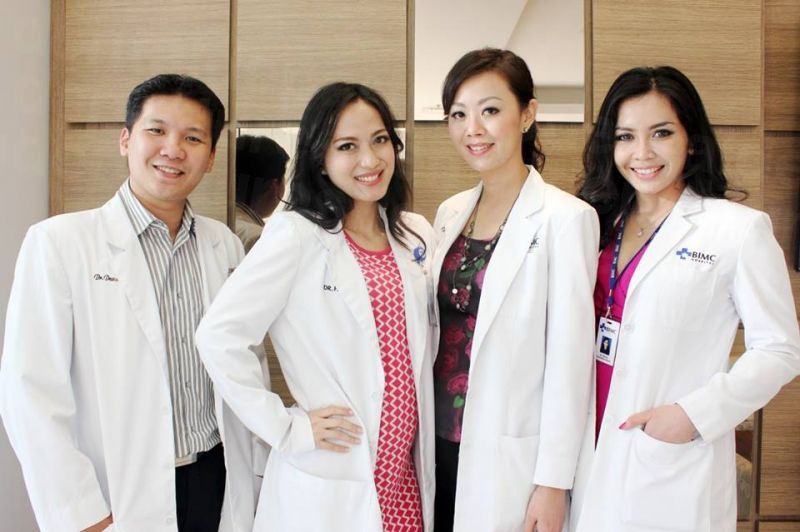 BIMC Hospital Nusa (Medical) Review:
The leading Bali clinic has attracted countless thousands of Western clients since its inception in 1998. Its diverse, highly skilled roster of surgeons includes doctors from all over the world including Australia, New Zealand, Japan, the UK and the USA.
Among its multiple recognitions from medical bodies and organizations, BIMC Hospital Nusa (Medical) was the first Indonesian facility to earn highly coveted accreditation from the Australian Council on Healthcare Standards International (ACHSI), setting it as a standard-bearer for international-grade medical care in the Southeast Asian nation.
To ease your mind, consider Medical Departures No Worries Guarantee , our signature promise to our clients that you will leave BIMC Hospital Nusa (Medical) fully satisfied with your breast enlargement procedure – just as our past clients have.
When you book your appointment, as part of our service to our clients, you'll gain access to our Medical Departures hotel packages , enabling your stay at Bali's top hotels at steep discounts. The island's famous resorts are truly worth their fame, and you can enjoy them for a fraction of the cost when you book our breast enlargement through Medical Departures.
Low breast enlargement cost in Indonesia, combined with the extremely high quality of care available at BIMC Hospital Nusa (Medical), make booking your medical tourism trip to Bali through an easy decision. You've got nothing to lose and a brand-new-and-improved you to gain!