Indeed – low-cost breast augmentation surgery in Thailand is easily available. It makes a lot of sense if you want to make the most of your time in the country while simultaneously having a holiday.
Of course, we all want to look our best and it is debatable that confidence is the most attractive quality. Confidence is gained from different sources, but a breast augmentation could give you that boost you need if the small size of your breasts has always upset you. If so, why not go for it and enjoy the benefits the procedure gives you for years to come?
Breast augmentation is so common that it has become a relatively routine procedure, with a reduction in associated risks. It is the most popular cosmetic procedure in the world. However, it remains prohibitively expensive for many in the West, where high medical costs are a real deterrent. Nowadays, with the world being a much smaller place with frequent low cost flights, medical tourism to developing countries like Thailand is making the surgery possible to more individuals, and they are definitely taking advantage of it.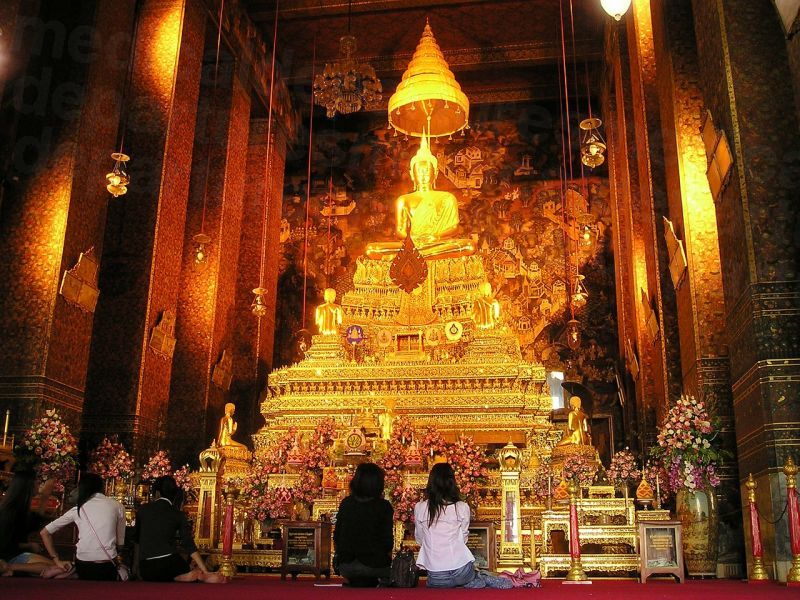 Can I trust cosmetic surgery in Thailand?
Thailand is a hugely popular tourist destination, as it is home to spectacular natural beauty – from the cool mountainous North, to the gorgeous beaches and excellent diving in the South. The capital, Bangkok, is also a major draw for tourists, intrigued by its contrasts – and there are plenty – the way it assimilates the traditional and modern so seamlessly. Thailand really does have everything for the discerning traveller.
If you want to go for a holiday, it is best to visit a week or so before the surgery, which will give you some time to take part in tourist activities, sightsee and generally relax. You won't feel up to doing too much for a day or two after your breast augmentation , and beaches and water will be out-of-bounds – at least until your surgery wounds have healed and the stitches are out. You could even look at a two-fold trip – spend a week at the beachside then get your surgery in Bangkok, or Chiang Mai. Both cities have excellent surgery centres, great hotels and a good infrastructure with everything you could possibly need at your doorstep, given you will not do much immediately after your procedure.
If you book with Medical Departures, you know you are going to clinics that have been background checked by us. Look at our listings to evaluate the details of doctor qualifications, professional memberships, patient reviews and much more to help you make a decision effortlessly:
Nirunda International Aesthetic Centre
How much can I expect to pay for breast augmentation in Thailand?</>
| | | | | | | |
| --- | --- | --- | --- | --- | --- | --- |
| | AUS $ | NZ $ | UK £ | EUR € | US $ | CAN $ |
| Breast Augmentation Price – Home | 15,600 | 16,000 | 9,200 | 11,000 | 11,800 | 16,000 |
| Breast Augmentation Price – Thailand | 5,000 | 5,300 | 2,900 | 3,500 | 3,700 | 5,100 |

If you choose a reliable provider, affordable breast augmentation surgery in Thailand is a possibility without any compromise on quality. Ask for a quote and book your appointment through Medical Departures, or get in touch with Customer Care if you would like to learn more.