1. Review of Bangkok's Nirunda Clinic
The Nirunda Clinic is one of the most innovative plastic surgery and stem cell augmentation clinics in Bangkok.
The Nirunda was founded by doctors that received their medical education internationally. These doctors wanted to bring international quality procedures, patient care, and innovative technology to individuals that come to Bangkok for medical tourism. The clinic is conveniently located in the heart of Bangkok's Sukhimvit District, which makes it easy to get transport to, and provides access to world-class amenities. Nirunda's facilities are located in Bangkok's most prestigious medical building, and all of the major procedures that the clinic performs are done in reviewed and accredited surgery centers.
Nirunda offers many innovative cosmetic surgery procedures, including but not limited to the following: breast lifts, augmentations, and reductions; butt lifts and augmentation; face lifts and cheek and chin augmentation; rhinoplasty; tummy tucks; botox; skin rejuvenation and wrinkle treatments; gender reassignment; hair transplants; stem cell lipo transfers; and liposuction among many others.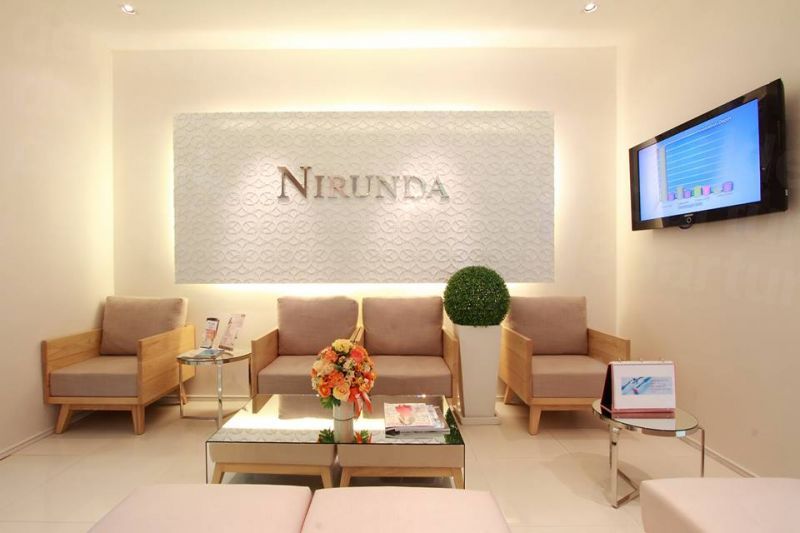 2. Medical Tourism in Bangkok
Bangkok is an extremely popular place for medical tourism, and particularly plastic surgery. Bangkok offers numerous high quality hospitals, clinics, and facilities for individuals looking for state of the art medical care at a fraction of the price in their home countries.
Bangkok is a travel hub that numerous European, Asian, Middle Eastern, and North American airlines fly to on a daily basis. Furthermore, medical tourism patients coming to Bangkok often see discount of between 60% and 80% off the cost of procedures when compared to Australia, Europe, and North America. In addition, Bangkok has some of the most highly regarded and peer-reviewed surgeons practicing in the city, which offers patients considering medical tourism reassurance that their procedures will be come out perfectly.
To further reassure medical tourism patients, Thailand regulates all of the hospitals and clinics in Bangkok through the Ministry of Public Health. Also, private hospitals and clinics' services in Bangkok are reviewed more by the Medical Registration Division.
Finally, medical tourism patients love Bangkok because it is a great place to prep prior to surgery, and to relax and recover post-operation. Bangkok has some of the best-reviewed tourist sites in the world, including, great spas and massages, excellent historical sites, and world class shopping.
3. Nirunda Clinic- The Top Clinic in Bangkok
Nirunda Clinic makes medical tourism patient care its top priority. When medical tourism patients come to Bangkok to have a procedure from one of Nirunda's internationally educated surgeons they will have the operations done in reviewed and accredited surgery centers that have been designed to meet the needs of board certified doctors.
Nirunda's Bangkok-based surgeons work hard to meet medical tourism patients' plastic surgery goals by combining artistry and science to create a natural, fulfilling look. In fact, many of the medical tourism patients that Nirunda sees come through word of mouth referrals from individuals that were so happy with the results of their procedures that they recommend that their friends come see the Bangkok based doctors at the Nirunda Clinic.
And get in touch with Medical Departures' Customer Care Team. They can get you a free quote from Nirunda, book your appointment and provide you with all sorts of help from nearby hotel recommendations to airport pickups - and you'll always get the best prices with our best price guarantee.