We want you to leave behind the best breast implants review in Thailand. To achieve this we would like to give some information about why you should get breast implants, and why the surgery should be done in Thailand rather, than your home country. Read on to find out more.
Breast Implants For Beauty
It's very common for a woman to desire bigger breasts, so common that the insertion of breast implants has become one of the most popular surgeries worldwide. These implants are usually made from silicone or saline. They get inserted under the chest muscles or breast tissue, which results in much bigger, fuller, and beautiful breasts.
High Prices In The Western World
Many women desire implants desperately but simply can not afford the high prices. There is no health insurance plan that would cover such an expense and no other way to get around paying the high prices found in many countries, such as Australia, New Zealand, the US, and Canada. So what should you do? Go to a cheaper country, of course. Preferably one with an excellent private healthcare system.
Thailand Is The Solution
Thailand has a relatively low cost of living. This makes everything in the country cheaper, including its clinics and hospitals. By taking a trip, you will be able to save a huge amount on your breast implant surgery. How much? Have a look at the cost of breast implants in Thailand in the tables below:
| | | | |
| --- | --- | --- | --- |
| | Price in Australia (AUD) | Price in Thailand (AUD) | Savings (AUD) |
| Breast Implants | $15,600 | $6,000 | $9,600 |
| | | | |
| --- | --- | --- | --- |
| | Price in New Zealand (NZD) | Price in Thailand (NZD) | Savings (NZD) |
| Breast Implants | $16,800 | $6,400 | $10,400 |
| | | | |
| --- | --- | --- | --- |
| | Price in the US (USD) | Price in Thailand (USD) | Savings (USD) |
| Breast Implants | $11,800 | $4,500 | $7,300 |
| | | | |
| --- | --- | --- | --- |
| | Price in the UK (GBP) | Price in Thailand (GBP) | Savings (GBP) |
| Breast Implants | £9,200 | £3,500 | £5,700 |
Which Clinic Or Hospital Should You Visit?
There are many great medical establishments in Thailand where you can get excellent breast implant surgery. First off, you will want to work out where in the country you plan to go. What's handy is that you can type your destination into our search bar along with the surgery type (in this case breast implants). This will bring up all the clinics and hospitals in that area.
Let's give you some examples of our favorites.
If you're traveling to Bangkok, then you will want to consider the city's top two cosmetic hospitals. These are Yanhee Hospital Health & Beauty and the Asia Cosmetic Hospital.
A trip to the beautiful Koh Samui will likely warrant a visit to the Bangkok Hospital Samui.
Lastly, if you travel to Pattaya, then why not get the surgery done at the famous La Grace Clinic-Central Pattaya Beach Branch.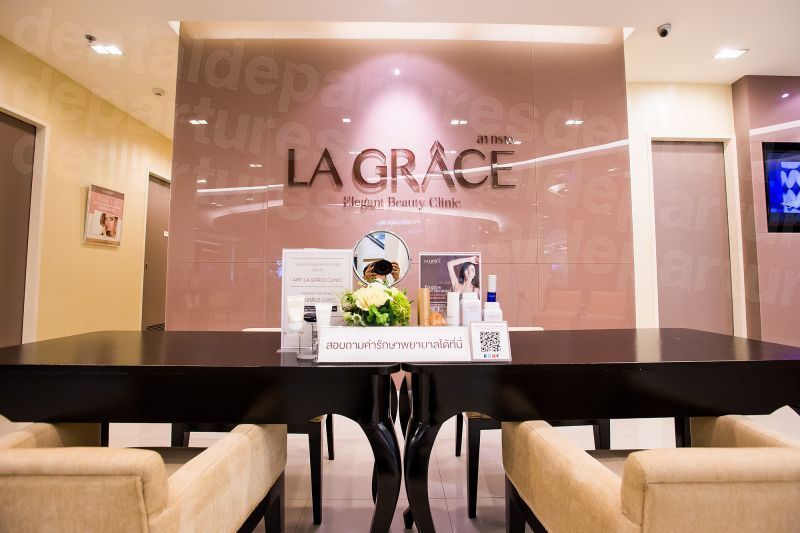 Final Thoughts
We hope you do travel to Thailand, get your surgery done, and save thousands in the process. We then hope you write the best breast implants review in Thailand and post it on online so that other people know about this amazing opportunity.