For a memorable, exotic vacation in Northern Thailand combined with money-saving cosmetic work, such as hair removal, Chiang Mai ticks all the boxes. In fact, many medical tourists already on their way to Chiang Mai to undergo another procedure opt for this beauty-enhancing treatment ; in the end, they often leave having saved almost a thousand dollars compared to having the same procedure done at home (and by that we mean developed Western regions like Australasia, Europe and North America).
To help to clarify your thoughts, check out this hair removal review. In Chiang Mai, there are many places to get hair removal and Medical Departures are here to help with this quick overview of clinics, prices and considerations.
Which Clinics to Consider
A medical holiday is only worth it if you find the quality of medical services that you expect to receive back home. As the best online medical tourism portal, Medical Departures provides invaluable information on all of the top clinics in each region.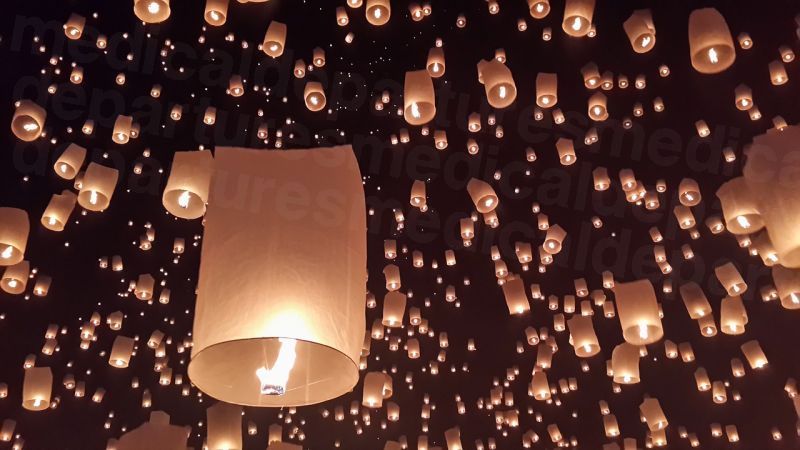 So, if you need hair removal while in Chiang Mai, here are three names that should be on your short list:
All of these clinics are fine examples of some the best in medical tourism options you have at your disposal when visiting Thailand's "Northern Capital" of Chiang Mai. Whether they are led by world-class professionals or staffed by employees who speak English, the top clinics have all the right qualities to satisfy medical tourists from Australia, New Zealand and beyond.
If you have never visited a clinic in Thailand before, we are confident that you will be impressed. Facilities like these allow tourism hotspots like Thailand to cater to the growing international medical tourism market . Nowadays, you don't need to give in and pay over a thousand dollars that your local clinics charge for hair removal. Nor do you need to settle for sub-standard service provided by many of the clinics around the world that haven't made the cut.
Let's look at those prices.
Hair Removal Price – Chiang Mai
Here's a comparison of hair removal prices in Chiang Mai vs Australia and New Zealand:
Price of hair removal in Australia: AUD $1,200

Price of hair removal in New Zealand: NZD $1,300

Price of hair removal in Thailan: AUD $220, NZD $241
As you can see, it is easily to save AUD $980, NZD $1,059 by getting hair removal in Chiang Mai instead of at a clinic back home. Factor in those flight and accommodation costs, and your savings at the end of your trip to Thailand can still make it worthwhile.
The main reasons behind such wonderful prices are:
Lower operating costs in Chiang Mai

Lower living expenses in Chiang Mai

Healthy competition among Chiang Mai clinics
The best clinics need to consistently provide first-rate services in order to continually attract international patients. It's become a myth that you must compromise on quality and/or risk your health when going on a medical holiday—especially when you do your research before booking.
The Appeal of Chiang Mai and Thailand
There are many direct flights from Australia and New Zealand to Chiang Mai . Thailand is a major tourist spot, with plenty to see and do here, preferably before you undergo your hair removal (or any other procedure that you're getting). There's no shortage of bars and restaurants, not to mention royal palaces, ancient ruins and iconic temples.
Getting Started
You can get personalized quotes from the clinics mentioned simply by clicking through each one above. After reading this hair removal review in Chiang Mai you can now easily find the right clinic for the job with Medical Departures.
Sources:
Hering, Alex. 12 things you should know before getting laser hair removal. Cosmopolitan. 12 December 2017.
https://www.cosmopolitan.com/uk/beauty-hair/a14414109/laser-hair-removal-facts/
Global Medical Tourism Market Expected to Reach USD 28.0 Billion by 2024. Zion Market Research. 25 June 2018.
https://globenewswire.com/news-release/2018/06/25/1528923/0/en/Global-Medical-Tourism-Market-Expected-to-Reach-USD-28-0-Billion-by-2024-Zion-Market-Research.html
Skyscanner https://www.skyscanner.net/routes/cnx/syd/chiang-mai-to-sydney.html