Are you looking for a reliable abdominoplasty provider in Bali? Tummy tuck reviews, doctor profiles, clinic descriptions and much, much more are available at your fingertips, free-of-charge, on the Medical Departures website.
Where can I get a Quality Tummy Tuck in Bali?
Bali is renowned for its sandy coastlines, spectacular coral reefs and vastly biodiverse marine life. Tourists have flocked to this island paradise for decades to enjoy its rich cultural heritage that includes a plethora of ancient Hindu temples, breath-taking rice terraces and epic volcanic mountain ranges.
In recent years, southeast Asia has seen an explosion in the demand for medical tourism. Bali is rapidly becoming one of the most popular destinations for overseas patients looking for top quality, low-cost cosmetic treatments. Huge financial investments in the country's medical infrastructure have seen an influx of internationally-qualified surgeons and custom-built medical facilities springing up, such as the BIMC Hospital in Nusa Dua .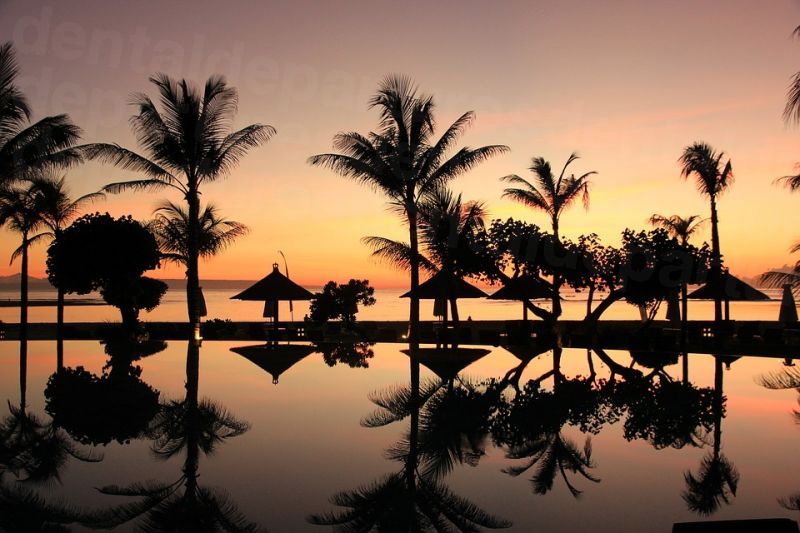 About BIMC
The BIMC first opened its doors to the public back in 1998. The payroll consisted of only 10 medical staff, and the clinic contained just 2 observation beds and 3 consulting rooms. By 2005, their reputation had blossomed, and demand for their services was so great that they moved into a custom-built, 4-storey, state-of-the-art facility, becoming an officially licensed, fully accredited hospital in the process.
This transformation was overseen by BIMC's Chief Executive Officer, Dr. Donna P Moniaga, and the facility became the first hospital in Indonesia to gain accreditation from the Australian Council on Healthcare Standards International (ACHSI) . Their team of doctors and medical experts have been providing high-class cosmetic treatments, including tummy tucks , to patients from all over the world for close to 20 years now.
The BIMC is particularly popular with international visitors thanks to its close proximity to the Ngurah Rai International Airport. The hospital is also conveniently near to many of Bali's top 5-star hotels and luxury resorts, as well being within walking distance of attractions such as the Bali Golf and Country Club, Nusa Dua Convention Center and the Bali Collection shopping and food esplanade.
Where can I get Help Finding the Right Surgeon?
At Medical Departures, we've taken the time to compile a list of quality-checked doctors and clinics in Bali so that you don't have to. We've performed background checks on every entry in our listing to ensure the legitimacy of all qualifications. We also verify professional memberships with globally-recognized organizations such as the Joint Commission International (JCI) . site photographs and patient reviews.
By booking through us, you can also save money by taking advantage of our preferential medical insurance premiums , arranged through a number of independent insurance companies. You can also benefit from our best price guarantee policy that ensures you'll pay the lowest fees possible.
To find out more about a tummy tuck, review BIMC Hospital and access a whole range of useful information, visit our website now. You can also read Bali tummy tuck reviews from actual patients and view doctor profiles online now to help you make an informed decision as to where to book your treatment.