One of the most affected parts would be a woman's labia. Labiaplasty clinics in Cancun can help patients remove the discomfort or even improve the look of the labia by removing excess parts of it.
But, why choose to go to Cancun for a Labiaplasty? Cancun offers privacy for patients who want to be discreet about the procedure. Another reason is that Cancun is one of the most visited tropical locations because of the pristine beaches and luxurious accommodations that can surely help with the recovery period from the surgery.
But, what is a Labiaplasty? The procedure entails the removal of excess parts of the labia. Doctors would often suggest this if the patients have given birth and the swelling of the labia causes major discomfort and possible hygiene issues. The procedure can also be used in cosmetic surgery for patients who want to improve the looks of their labia if they are unsatisfied with how it looks. Patients can get back to doing their daily routine within a week. However, doctors recommend avoiding doing extraneous activities and coitus for about six weeks.
Many patients have this procedure as part of a vaginal rejuvenation or designer vagina process and may have a hymenoplasty, vaginoplasty or clitoropexy procedure done at the same time.
At Medical Departures, we understand that some international patients may not be very familiar with the procedure. Fortunately, we have experts who are ready to give you the best advice and are willing to provide you with the information that you need. We also provide patients with FREE QUOTES.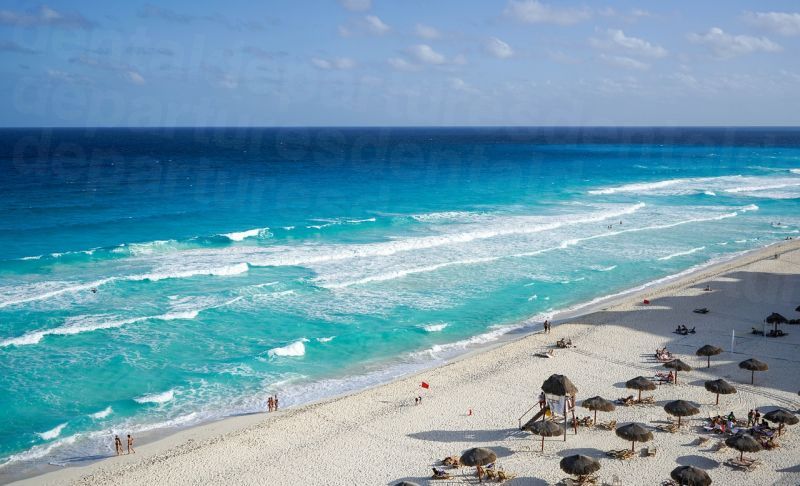 We understand that it might be hard for international patients to find the right clinic in Cancun. Labiaplasty should be done in clinics that are operating in a secure and safe environment that is ideal for the patient. We make sure that any clinics we recommend are credible and reliable so that international patients would not feel anxious about having the procedure in a foreign country.
One of the best facilities around Cancun is run by Dr. Nain Maldonado Guzman . The clinic provides a rounded approach in treating their patients by offering both surgical and non-surgical cosmetic services that are affordable. They also have therapeutic services that can help patients relax and feel pampered. They have a line of nutritional supplements that can aid in regulating metabolism and control the appetite. Dr. Nian Maldonaldo Guzman is known to be a highly trained aesthetic, plastic and reconstructive surgeon in Cancun who has received the Doctoralia Award in 2015 for his amazing works.
Cost is a serious consideration for international patients wanting a procedure done outside their home country. We recommend that patients look at the price comparison that we have prepared to show the affordability of the procedure in Cancun.
| | | | | |
| --- | --- | --- | --- | --- |
| PROCEDURE | US$ | CAN$ | AUD$ | COMPARISON |
| LABIAPLASTY | $6,500.00 | $8,126.00 | $9,000.00 | INTERNATIONAL |
| | $2,500.00 | $3,125.00 | $3,127.00 | CANCUN |
| | 38.50% | 38.40% | 34.70% | % YOU PAY |
| | $4,000.00 | $5,001.00 | $5,873.00 | YOU SAVE |
No matter what the reason may be, be it for correction or for cosmetic purposes, labiaplasty is now accessible for virtually any woman who wants to undergo the procedure. What is important is to feel safe and comfortable about your body. For a treatment that is fast and provide ideal results visit one of the recommended Labiaplasty clinics in Cancun.