If you're at that stage of seriously thinking about getting a facelift, Indonesia could well be on your shortlist.
Did you know that facelift surgery in Indonesia could help you save 50% or more on your original surgery price? No kidding.
The other thing about getting surgery abroad is that you can make a holiday out of it. Sure – you will need recuperation time afterwards but if you can fit in some holiday activities before your surgery then you can have the best of both worlds.
Bali is Indonesia's most popular holiday destination. A tropical island with white, sandy beaches, surrounded by crystal-clear water is picture-postcard pretty. The island has been attracting holidaymakers for decades and has a good infrastructure insofar as plenty to see and do – and where regular tourists go, it is not long before medical tourists follow. Bali now has a number of hospitals, clinics and dentists catering to international patients, with excellent quality services at great prices.
Select one of Our Top Rated Clinics
There are many perks of working with Medical Departures, one of them is having access to an amazing list of excellent, top rated facelift clinics. We work with more than 1,000 clinics around the world, and some of them are located in Indonesia. All our facelift clinics are accredited and operate following national and international standards.
What does this mean for you? Our facelift surgeons are highly experienced and have worked for several years in the field, providing excellent facelift results to both local and international patients. Facelift before and after pictures are available (upon request) to attest of this. You can also check out our facelift reviews to see what past patients have to say about their facelift experience in Indonesia. One of our top cosmetic surgery hospitals, the BIMC Hospital Nusa , is a premium facility well known for its state-of-the-art technology and modern equipment. The hospital has been operational for 19 years now, and has two branches, one in Nusa Dua and the other, in Kuta.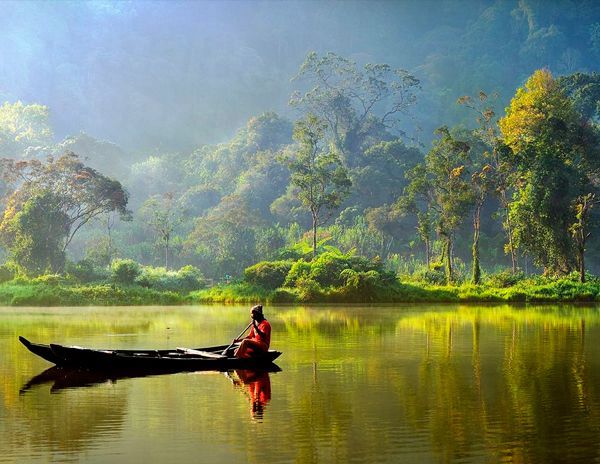 Benefit from Our Cheap Facelift Prices
In Indonesia, facelift surgery is considerably cheaper than in Australia and New Zealand. At the BIMC Hospital Nusa hospital for instance, facelift price starts around AUD 5,160 (NZD 5,536; USD 3,893; CAD 5,255; EUR 3,630; GBP 3,040) compared to AUD 23,904 (NZD 25,645; USD 18,033; CAD 24,340; EUR 16,813; GBP 14,081). One of the reasons why the prices are much cheaper in Indonesia is because, compared to Australia and New Zealand, you are charged much less for routine expenses such as administrative fees, use of facilities, pre-operative tests, salaries (including doctors and nurses),etc. Because the costs are lower in Indonesia, this automatically lowers your overall bill. Additionally, Medical Departures does not bill you for any services.
Indonesia is a great destination for medical tourism, especially for those who are looking for an affordable, high quality and excellent facelift. If you're concerned about spending too much on your facelift, then come to Indonesia where the prices are low and the results are high! You'll never want to go anywhere else for a facelift. Indonesia clinics are ready to go the extra mile to give you the results you deserve.