Travelling to the island of Bali for liposuction is a wise choice for any Australian considering this type of fat removal procedure. When it comes to liposuction cost Bali offers incredible savings compared to the price you can expect to pay back home. In cities like Sydney, Perth, Adelaide, and Cairns, liposuction can cost as much as $8,600, whereas in Bali it will set you back somewhere in the region of $3,400. Not only is liposuction around 60% cheaper in Bali, but it is also an unforgettable holiday destination.
Luxury Resorts, Golf, and Watersports at Nusa Dua
On the southeast coast of this tropical island is Nusa Dua, a hotspot for lavish 5-star beachfront resorts like The Mulia, which won the Condé Nast Traveler Readers' Choice Award for the best beach resort in the world in 2014. Golfers will find an excellent championship golf course at the Bali National Golf Club, and there is fun for the whole family at Nusa Dua's watersports centre. Choose from a wide range of aquatic activities, from snorkeling and scuba diving to parasailing and jet skiing.
Explore the Colonial Capital of Singaraja
The island's second largest city, Singaraja, was once an important trading port for Dutch colonists. Wander the tree-lined city streets to see well-preserved Dutch colonial architecture, particularly around the old port. If you are interested in an angling expedition, head to nearby Lovina Beach, where you can easily arrange a day out on the water with a local fisherman. If you prefer watching the marine wildlife to catching, boat tours leave the beach each morning in search of dolphins.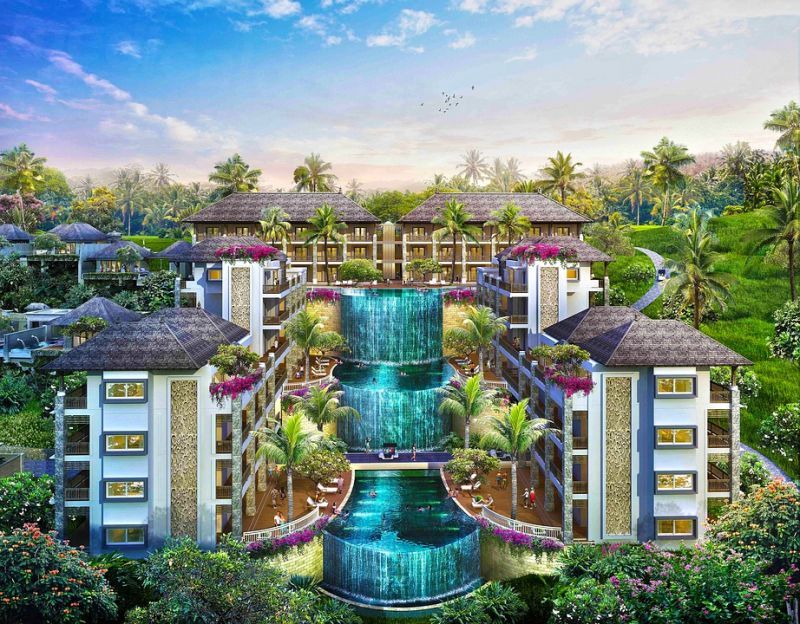 The Best Clinics for Liposuction in Bali
We recommend you visit a liposuction clinic that has been verified by Medical Departures, where you can find verified reviews from past patients for you to read.
Here are a couple of the top liposuction clinics Bali has to offer.
First up we have BIMC Hospital, where the specialist CosMedic Centre has been in business for 20 years. Located in Nusa Dua, this cosmic surgery clinic received international accreditation from the Australian Council on Healthcare Standards. You can expect everyone from the reception staff to the cosmetic surgeons to speak English, and extras like wifi, car parking, and phone calls are all complimentary.
Another excellent liposuction clinic in Bali is the DNI Skin Centre , established in 2004 and offering a wide range of skin improvement and fat removal treatments. Dr. I Gusti Nyoman Darmaputra and Dr. Ni Made Ita Purba Yani run this Singaraja-based clinic; both are talented bilingual doctors who will explain everything about your treatment to you in English. They have plenty of experience treating overseas patients, particularly Australians.
If you are still not sure about where to go for your liposuction treatment, speak to our Customer Care Team. They can recommend the best destination and liposuction clinic for you based on your personal needs. Once you have chosen where you want to have your liposuction done, simply book an appointment online here at Medical Departures.