Hospital De La Familia: The True Family Hospital in Mexico
There are several medical tourism destinations around the world where patients from different countries travel for low-cost dental, medical, and cosmetic services. For Americans and Canadians, the closest and the best medical tourism destination is Mexico. This country has some of the best clinics and hospitals for all kinds of medical services as well as cosmetic surgery. A top name in this regard is Hospital De La Familia , which runs under the supervision of Dr. Marco Sarinana.
If you want to experience medical tourism in Mexicali, this is the best hospital that you can choose. In the following paragraphs, we provide you the most pertinent information you need to know about this hospital.
About the Hospital
The Hospital de la Familia (Family Hospital) is located at Circuito Brasil No. 82, Mexicali, Baja California, 21100. One of Mexicali's finest hospital, it provides medical and surgical services of an international quality for patients of all ages.
As far as the history of this hospital is concerned, it was established in 2003 by the combined efforts of a few passionate doctors and businessmen. The goal of establishing this clinic, which it has achieved and continues to achieve, was to provide the highest quality of medical care not just for the local community, but for medical tourists as well. These include patients across the border in the US, and even Canada.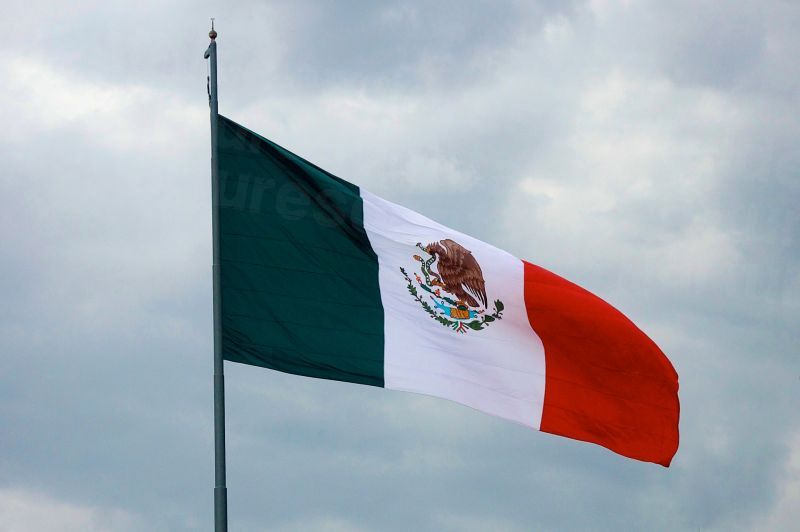 Millions of Americans cross the border every year to get cheaper medical treatments in Mexico, and the Family Hospital is one of the best facilities to accommodate these tourists.
Doctors and Nurses at the Hospital
The Family Hospital has a team of well-trained professionals who have received the best training and who are committed to delivering specialized care using state-of-the-art facilities. A great example is Dr. Marco Sarinana, who is a board-certified physician and also a member of the Mexican Society of Bariatric Surgery. He specialized in weight loss surgery in 2006, making him one of the most experienced physicians in Mexico. In addition to Spanish, Dr. Sarinana is fluent in English as well, just like all doctors at this hospital.
Other doctors at this hospital also have impressive qualifications and experience. This goes to show that doctors at this hospital are as competent as their American and Canadian colleagues. And the fact that they speak in English also shows much they want to facilitate medical tourists. The doctors and nurses at this hospital are fluent in English, which means there is no communication barrier to keep you from getting your desired procedure in Mexico.
So what are the procedures that you can sign up for at this hospital?
Medical Treatments at the Hospital
Hospital de la Familia offers a wide range of medical and surgical procedures. Services include weight loss (bariatric) surgery, plastic surgery, gynecology, sports medicine, endocrinology, and pediatrics. This hospital also has a 24-hour emergency room with specialist medical staff. What we learn from this information is that hospitals in Mexico offer specialized procedures as well along with general medical services. This is another thing that makes Mexico an ideal destination for medical tourism.
Prices at the Hospital
For medical treatments and plastic surgery, Mexicali is cheaper than the US and Canada. Americans and Canadians can expect to save anywhere from 50% to 75% of surgery costs in Mexico as compared to their countries. The following is a list of the procedures you can get at the Family Hospital along with their prices.
Please note that while you are paying substantially low prices for such major procedures in Mexico, this doesn't mean that you are getting inferior treatment quality as compared to US hospitals. The treatments maybe cheap, but that doesn't reflect on their quality. As you already know, the doctors and nurses at this staff are highly trained and they give you the best level of service that you can possibly get. The reason for the low prices is rooted in the fact that operating costs and living expenses are much lower in Mexico as compared to in the US and Canada.
Mexicali Medical Tourism
Medical tourism allows you to get the best treatments at the lowest prices while also getting a chance to vacation in abroad. Mexico is one of the best place in this regard. Opting for cosmetic surgery is one of the most important decisions that you will make in your life, hence it is better to get it done away from home in privacy. The Family Hospital provides you all the privacy that you need to keep away from prying eyes as you alter your appearance.
In addition, cosmetic surgery is a major procedure after which it can take a while for you to fully heal. Mexicali attracts numerous tourists with its taco stands, restaurants, bars and dance clubs.
Healing times for cosmetic surgery are usually shorter than for other surgical procedures, so you can consider getting your operation earlier in your trip so that you can spend the remaining time explore the beauty and culture of Mexico it has to offer.
You get all this and more at the Hospital De La Familia. Schedule your free consultation right away and have a qualified surgeon advise you on which treatment will be best for you. And then you can plan your vacation in Mexicali to make the most of your medical tourism experience.