You can have a holiday at this premier and popular tourist hot-spot that has a fair number of retirees, expats and hosts students on a spring break. It has a warm climate and some fabulous palm fringed beaches fronting azure waters. It also has well-developed infrastructure both for tourists and medical tourists who flock to the town for low-cost medical procedures in a fabulous location.
How will you look after eyelid surgery?
After surgery your eyes will look fresher and more open. Your face will look more youthful and rested and this surgery will help take years off your face. You can get this done as a standalone procedure or along with other surgeries like brow lift, facelift or others. When you go through eyelid surgery reviews, Cancun will prove to be a popular medical tourism destination, particularly for residents of the U.S. and Canada thanks to its proximity.
The surgery is relatively simple as the skin is tightened and the excess is removed. The sutures are in the creases so will not be visible. You can also take advantage of inexpensive prices and get other cosmetic treatments done that will complement the eyelid surgery. This can include botox and dermal fillers if you have wrinkles. If you have a blotchy complexion or fine lines or both, you can get various anti-aging and rejuvenating treatments at a reasonable rate.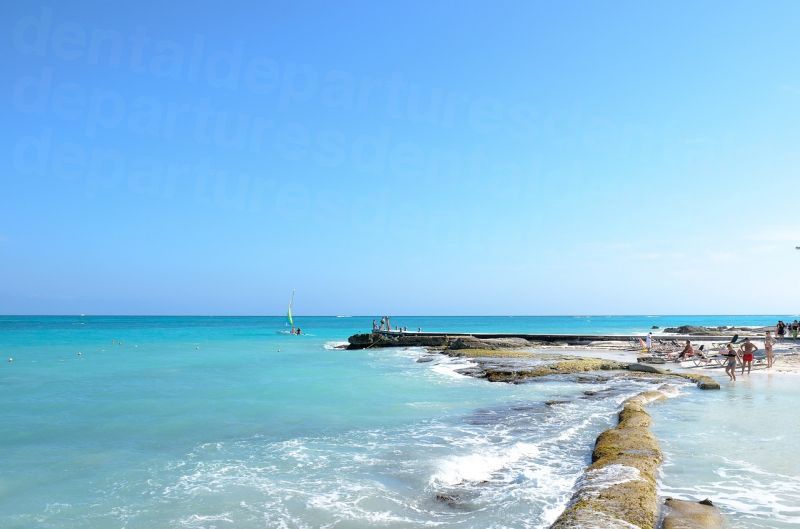 Recommended doctors for eyelid surgery in Cancun
Medical Departures lists only those clinics that we have vetted and run by doctors whose qualifications we have verified. This ensures greater safety for you. We also offer the best price guarantee. You can safely book with any of these doctors for eyelid surgery in Cancun:
Luz Del Carmen Lopez – a member of the International Confederation for Plastic, Reconstructive and Aesthetic Surgery (IPRAS) and the International Society of Aesthetic Plastic Surgery (ISAPS), Dr. Luz is highly qualified and has the right credentials.
Sculpting Medicina Estetica – Dr. Gustavo Corral Arana works out of this clinic and he is a surgeon, specializing in aesthetic medicine. He is adept at all kinds of cosmetic treatments to enhance your appearance.
Dr Nain Maldonado – he works out of the Yantra Beauty Clinic and is an award-winning doctor who received the Doctoralia award in 2005 for his work. The clinic offers various surgical and non-surgical treatments including eyelid surgery.
What is the eyelid surgery cost in Cancun?
If you live in an advanced country you may find rates for eyelid surgery quite high as they would be around US$6,656 (AUD8,375, NZD8,956, £5,068, €5,607, CAD8,371). However, in Cancun, eyelid surgery rates are more affordable at US$1,000 (AUD1,261, NZD1,366, £739, €838, CAD1,233) only. The price difference makes it worth your while to go to Cancun, have a holiday and have this surgery as well.
Book with Medical Departures at the clinic of your choice and take advantage of the reasonable eyelid surgery cost in Cancun to restore your youthful appearance.