Transforming your nose isn't cheap. However, there is a way to afford the high rhinoplasty cost. Cabo San Lucas is a Mexican town with affordable and high-quality surgeons. Let's get the lowdown on this opportunity.
The Benefits Of A Rhinoplasty
Let's face it, your nose is the center of your face, and everyone can see its imperfections. So why not make it is aesthetic as possible. Rhinoplasty surgery can transform its shape and size, to give you the perfect appearance.
The surgery itself is fairly straightforward. After consulting with a surgeon and telling them your specific requirements, they will then put you under general anesthesia. Incisions will then be made, and the skin covering the nasal bones and cartilages will be raised up. This gives the surgeon the access needed to reshape the nose. An oversized nose will have cartilage and bone removed. From there the incisions are closed up, and the surgery is completed.
General swelling and discomfort should be gone after a few weeks. However, full recovery may take a few months. Consult with a doctor to get more precise information about the recovery process.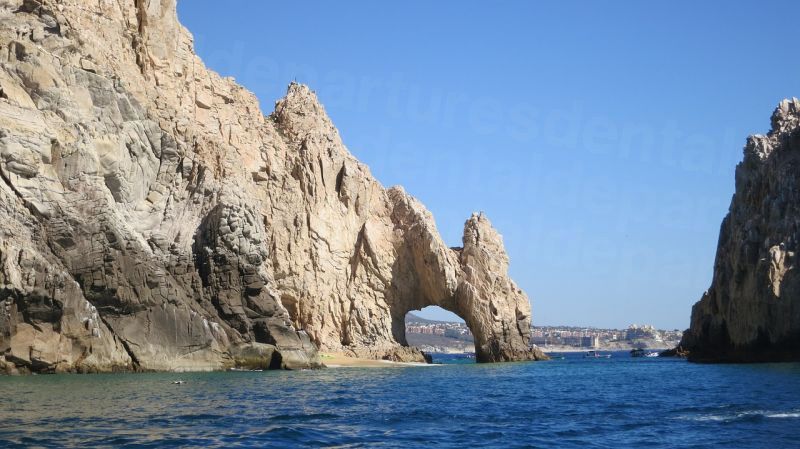 Only A Short Flight Away
Cabo San Lucas is a Mexcian town, located at the southern end of the Baja California Peninsula. This makes it a relatively short, and inexpensive, flight from the US.
Sun, Sand, And Surgery
Upon arrival, you will be greeted with what you would typically expect from a popular resort town: Beutifull beaches, nice weather, numerous hotels, and lively nightlife. But that's not all. The town is becoming an increasingly popular medical tourism destination, especially for those after a rhinoplasty.
Prices That Won't Burn A Hole In Your Pocket
Getting a rhinoplasty in the US and Canada is an expensive undertaking. It can deplete many people's savings and even put them into heavy debt. This is why Mexico, and towns like Cabo San Lucas, have become so popular for surgery. It costs only a fraction for a rhinoplasty in Cabo San Lucas compared to what you would need to fork out at home. Have a look at the savings possible in the tables below.
| | | | |
| --- | --- | --- | --- |
| | Price in the US (USD) | Price in Cabo San Lucas (USD) | Savings (USD) |
| Rhinoplasty | $6,100 | $3,500 | $2,600 |
| | | | |
| --- | --- | --- | --- |
| | Price in Canada (CAD) | Price in Cabo San Lucas (CAD) | Savings (CAD) |
| Rhinoplasty | $8,200 | $4,700 | $3,500 |
Selecting The Right Surgeon
You only want to receive surgery from the best, so make sure you thoroughly research surgeons' qualifications and experience. You will also want to find out what their specialization is and have a read of their previous patient's rhinoplasty review. Cabo San Lucas is also the location of one of our verified clinics. This is the Saint Luke Medical Center , which is a modern and professional facility, with excellent surgeons.
Conclusion
Start planning your trip so that you can save thousands on the low rhinoplasty cost. Cabo san Lucas will allow you to get an amazing new nose from top surgeons. That's why we recommend putting this location on your shortlist.