If you're off on holiday to Thailand, getting affordable medical or wellness treatment while you are there could make perfect sense. Those specifically looking for cosmetic treatment may want to take a look at these top dermal filler clinics in Pattaya , one of the county's most-visited seaside destinations. This simple yet effective procedure will leave you looking younger without that big dent in the credit card.
What Do Dermal Fillers Help With?
As a popular treatment all around the world, dermal fillers are easy to administer as only small injections are required. Results really speak for themselves, with very little downtime needed. While some dermal fillers give temporary results, many of the newer fillers now in use give longer lasting results. You can expect to see a difference for around 12 months and some are relatively permanent.
Dermal fillers are used for various purposes. Having first been introduced to combat only lines and wrinkles, dermal fillers have moved on considerably. This versatile aesthetics procedure can be used to treat:
Depressions, hollows and scars on the face

Thin or misshapen lips

Wrinkles and creases

Sunken cheeks that have lost volume

Nose to mouth lines and other deep lines

Under-eye bags (tear trough fillers)

Misshapen nose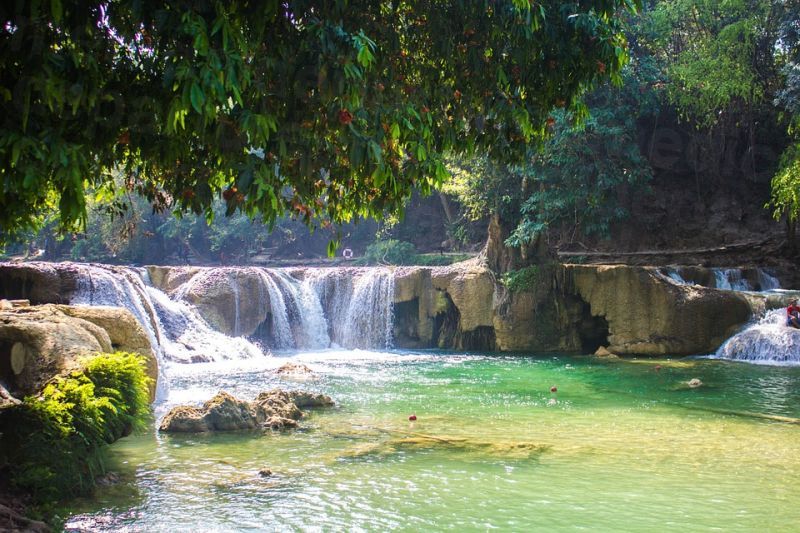 Dermal fillers can be used alone or together with Botox as an anti-aging treatment for the face. As lines and wrinkles disappear, your skin becomes more even and you look younger. If you get other work on the face (lips, nose, cheeks) your facial features become more defined as well. For some people, a filler can be injected into the nose to correct a bump or minor deviation of the septum without the need of rhinoplasty surgery.
Why Get Dermal Fillers in Pattaya?
If you need dermal fillers, Pattaya treatment is not only affordably priced, but also an ideal procedure to have done while on holiday as there is little downtime. Whether you have always dreamed about having bigger lips, a more defined nose or just want to get rid of those lines and wrinkles, dermal fillers are highly recommended.
Pattaya's clinics are popular with foreign patients thanks to both the low prices and the high standards of care. All clinics are overseen by a certified doctor and many conform to internationally-renowned standards, including FDA-approved materials and ISO on hygiene and safety.
What Are the Prices of Dermal Fillers in Pattaya?
Dermal fillers cost, on average, about half the price in Pattaya than at home. That said, it's worth bearing in mind that both brand and the area that you want to be treated affect the cost.
| | | | | | | |
| --- | --- | --- | --- | --- | --- | --- |
| Dermal Filler Price per unit | AUS $ | NZ $ | UK £ | EUR € | US $ | CAN $ |
| Dermal Filler Cost – Home | 19 | 20 | 10 | 12 | 15 | 18 |
| Dermal Filler Cost – Pattaya | 9 | 10 | 5 | 6 | 7 | 9 |
Recommended Clinics in Pattaya for Dermal Fillers
For your type of dermal filler, review Pattaya's clinics with Medical Departures. All of our clinics, such as Apex Profound Beauty Clinic and Rajdhevee Clinic Pattaya , have been background-checked and you can see details of qualifications, professional memberships, clinic photos, prices and other useful information under each listing.
Getting Started
You can book an appointment with one of our top dermal clinics in Pattaya online, or talk to our Customer Care Team if you'd like further information.
Sources:
Injectable Dermal Fillers Guide. American Board of Cosmetic Surgery. https://www.americanboardcosmeticsurgery.org/procedure-learning-center/non-surgical/injectable-fillers-guide/
Foutsizoglou, Sotirios, Dr. Non-Surgical Nose Reshaping. Aesthetics Journal. 1 March 2014. https://aestheticsjournal.com/feature/non-surgical-nose-reshaping