This will tell you all you need to know about the costs, the method and procedure of nose implants during your Asian holiday. No need to get worked up in your vacation— Medical Departures got you covered.
What's in Chiang Mai?
Filled with Burmese-style temples, beautiful weather and scenic green landscapes and wildlife, Chiang Mai is the perfect Asian experience. The famous elephant jungle sanctuary is a must see. Compared to the other cities in Thailand, Chiang Mai boasts an easier navigation through its city and when it comes to food, housing, travel, and of course, medical services, in Chiang Mai, affordability is assured.
Why Get A Nose Implant?
Nose Implants, or rhinoplasty, is surgery of the nose, which you can undergo if you are unsatisfied with the size, shape, angle or stature of your nose. The procedure adjusts or reshapes your old nose to your preference, so that it is in perfect symmetry with your facial features. Nose Implants are usually a costly expenditure—but you may just be surprised reading this nose implant review. Chiang Mai is the exception.
How Do Nose Implants Work?
An incision is made after the anaesthetic has taken effect, depending on the area of the desired effect of the patient. It can be done inside the nose or across the thin strip of tissue that separates the nostrils.
Cartilage, tissue, and skin are removed, depending on the patient's preferences or implants are added if required. After this, the incisions are closed.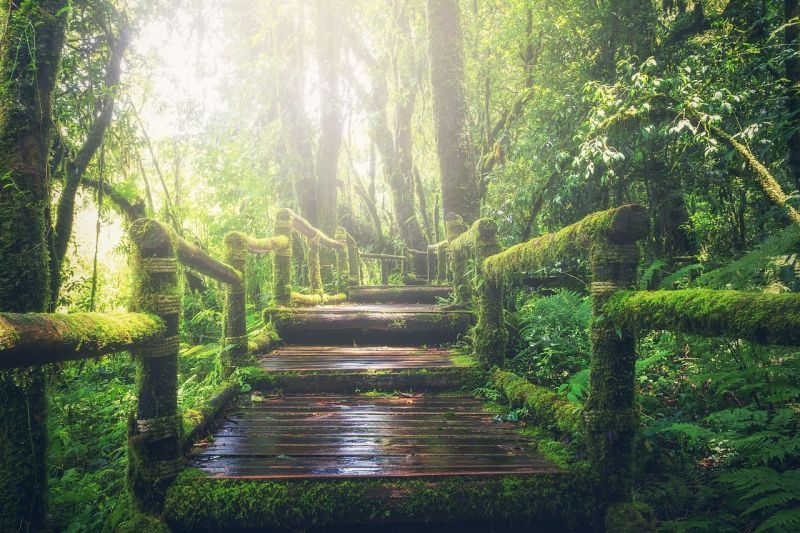 How Much Do Nose Implants Cost?
See in the table below the average cost of nose implants in Chiang Mai, compared to other places in the world:
PROCEDURE
NOSE IMPLANT/ RHINOPLASTY

US$

NZD$

AUD$

COMPARISON

$8,800.00

$12,227.00

$13,500.00

INTERNATIONAL

$2,617.00

$3,636.00

$3,343.00

CHIANG MAI

29.70%

29.80%

24.80%

% YOU PAY

$6,183.00

$8,591.00

$10,157.00

YOU SAVE
Medical Departures recommend these great clinics for you!
Rose Clinic Chiang Mai specializes in Rhinoplasty, the perfect clinic for you. Rose Clinic Chiang Mai offer you affordable rates for procedures such as nose implants, nose fixing, chin enhancement, lip reduction, eyelid surgery, nose jobs, facial contouring, breast augmentation, breast reduction, breast lift, facelifts and liposuction. Their team of highly-qualified professionals proceeds with care, equipped with no less than the best, state-of-the-art equipment, promising quality results.
In addition, they offer the exclusive Medical Departures No Worries warranty for your own convenience!
Here are some Medical Departures recommended hotels in Chiang Mai:
The affordable nose implant cost in Chiang Mai is a perfect investment for you. A vacation in a culturally rich city, where almost everything is more affordable—surely, there is nowhere else you'd rather spend time in when having your nose implants? If so, then book now through Medical Departures!