Pattaya's clinics are run by world-class, Western-trained surgeons who understand the high expectations of their clients.
For this article, we're highlighting the excellent work of Rajdhevee Clinic (Pattaya) . For a complete list of our Pattaya nose reshaping clinics, check out our Medical Departures Nose Reshaping Clinics and Hospitals in Pattaya .
To get an idea how much more affordable nose reshaping is in Thailand compared to the average clinic in your hometown, we've put together this graph below for illustration: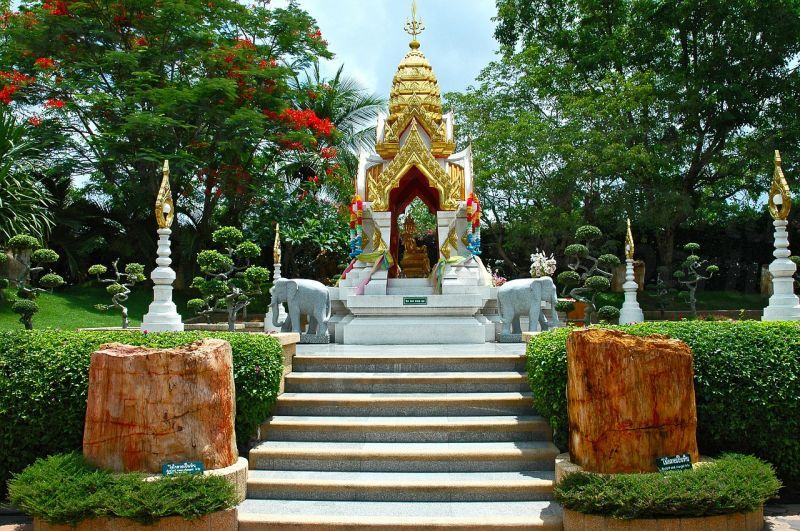 Nose Reshaping Cost (Pattaya Clinics vs. Western Average)
| | | |
| --- | --- | --- |
| Western Average | Thai Average | Savings Percentage |
| $8,800 USD ($11,624 AUD, $12,672 NZD, $11,313 CAD, €7,488 EUR, £6,602 GBP) | $4,000 USD ($5,283 AUD, $5,760 NZD, $5,142 CAD, €3,404 EUR, £3,001 GBP) | 55% |
Rajdhevee Clinic (Pattaya):
Dr. Pichit Suwanprakorn established the Rajdhevee Clinic dynasty three decades ago. Since its inception, the clinic brand has grown all over Thailand. The basis for this growth has been its impeccable reputation built over decades of consistently great work.
Dr. Pichit Suwanprakorn is certified by the American Board of Dermatology. To achieve the highest-quality results possible, the clinic spare no expense in stocking the most advanced, modern cosmetic surgery equipment available.
When you visit Rajdhevee Clinic, you can be sure you are visiting an international-caliber facility that has operated successfully for many years.
Our Promise to Our Medical Departures Clients:
When we choose to partner with a clinic like Rajdhevee, we practice all due diligence in researching the facility. We thoroughly screen the surgeons and staff's credentials and educational backgrounds. We check all of the relevant licensing and registration with the local authorities. We perform extensive background checks of the facilities. We also inspect the facilities themselves – looking for advanced technological capacity, high hygiene standards, and Western-standard amenities.
Our promise to you, our client, is that the clinics we refer you to measures up to the best of the West in terms of quality, while saving you lots of money. We never take shortcuts, and we build our reputation on the quality of the clinics we partner with.
Additional Resources:
Rajdhevee Clinic is located in close proximity to many world-class resorts and hotels in the famed ex-pat haven of Pattaya. Siam@Siam Design Hotel Pattaya and Mercure Pattaya Ocean Resort are just a couple options available to you – visit the clinic profile linked above for more information!
With its high quality and low prices of nose reshaping, Pattaya offers an attractive tropical alternative to the expensive clinics in your hometown. Visit the Rajdhevee Clinic profile linked above for countless resources to help you make your nose reshaping decision – including before and after photos, virtual tours of the facility, reviews from real-life Medical Departures clients who have visited the clinics before, and more. You can also chat with our friendly and helpful online staff, on hand 24 hours a day to answer any questions you have regarding your nose reshaping procedure.