A picture is worth a 1000 words, the famous saying goes. And if you're planning on getting a tummy tuck, wouldn't it be great to see some photos before and after? At Medical Departures, we strive to provide you with the best quality possible, at the most affordable prices; and the packages we offer at our multiple affiliated clinics all across Thailand do just that. Check out our site - compare prices, read reviews and view photos for a tummy tuck - before and after. Thailand is one of the world's medical tourism destinations, so you'll be in safe hands for your surgery, as Thai plastic surgeons are renowned for their expertise.
What Result Should I Expect After a Tummy Tuck?
Also known as an abdominoplasty, a tummy tuck is a surgical procedure in which excessive amounts of abdominal (tummy) skin and fat are removed and the muscles of the abdominal wall are tighten, to make your abdomen look flat and smooth.
In a partial or mini tummy tuck, excess skin and fat is removed from below the navel. For males and females alike, a tummy tuck is a very common procedure that people choose to undertake for several reasons, which include 1) sagging skin after a previous surgery, 2) weight loss and commonly, 3) after pregnancy.
Although a lot of people tend to do a tummy tuck during their weight loss endeavours, it is in no way a substitute for weight loss. Rather, it helps to firm and smoothen the abdominal region after the weight has been lost.
After the procedure is done, you should expect to see a minimal scar on your abdomen, at the area where the surgical incision was made. You might also experience some pain for a few days, as your skin is working to heal from the surgical procedure. When it comes to tummy tuck before and after, Thailand's plastic surgeons are specialists and highly experienced in the field, which contributes to providing the best results.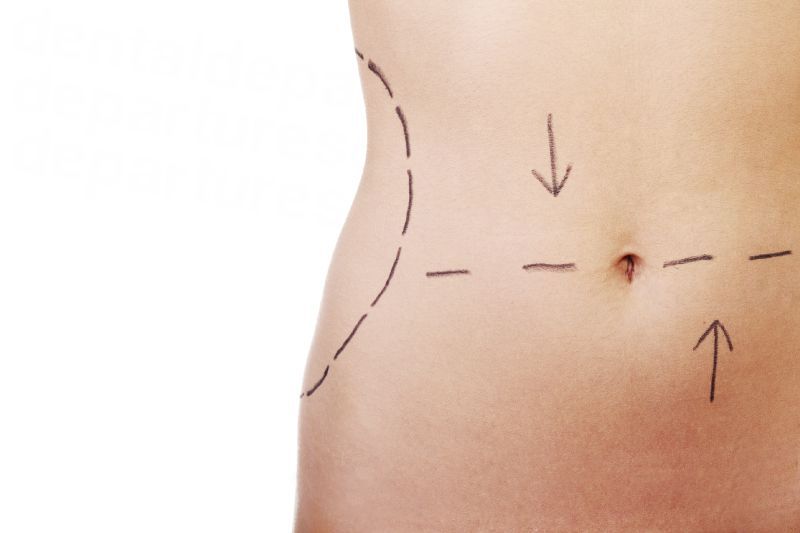 Tummy Tuck Before and After Photos
Many of our clients who entrusted Medical Departures with their care were highly satisfied of having chosen Thailand for their tummy tuck procedures. Not only the cost of the tummy tuck is cheaper in Thailand - and Medical Departures guarantees the best prices , but also, the quality of care is of high standards and the destination just makes this medical trip feel like an entire vacation. You can find before and after pictures of the procedure on our website.
Why Should You Use Medical Departures for Your Tummy Tuck?
Medical Departures will connect you to the best clinics and best plastic surgeons in your destination country. Our physicians, surgeons and providers are very experienced, and accustomed to working with international clients. They are well versed in English, and also speak several other languages including Thai. In addition, the medical and surgical facilities are well equipped with high-tech and state-of-art technology, and when you add this to our doctors' expertise, you are guaranteed to receive the best of care. Finally, you can get to know about other patients' experiences through reviews.
And don't just take our word for it: get online and search the Medical Departures site for photos of a tummy tuck before and after. Thailand offers expertise, affordability and a great choice of locations so get in touch with our Customer Care Team to book your appointment.