Cosmetic treatments are becoming increasingly popular in Bali. Face lift procedures, in particular, are in great demand amongst overseas patients looking to make substantial savings against the costs being charged by domestic surgeons. So, for a low-cost, high-quality face lift, Bali is hard to beat!
Why Travel to Bali for a Face Lift?
Known as the "Island of the Gods", Bali is famous for its rugged, sandy coastlines, volcanic mountainous landscapes, impressive rice terraces and mystical Hindu temples. For years, tourists from all over the world have been captivated by the islands intoxicating blend of rich cultural heritage and high-octane water sports activities.
Today, however, Bali is beginning to attract a different breed of patron, thanks to the rise of medical tourism here . For overseas visitors in search of a low-cost face lift, Bali hospitals are delivering outstanding results at an affordable price. Why pay a domestic surgeon for a high price face lift? Bali doctors can deliver results that are every bit as good, but for a fraction of the cost.
For a top-quality face lift,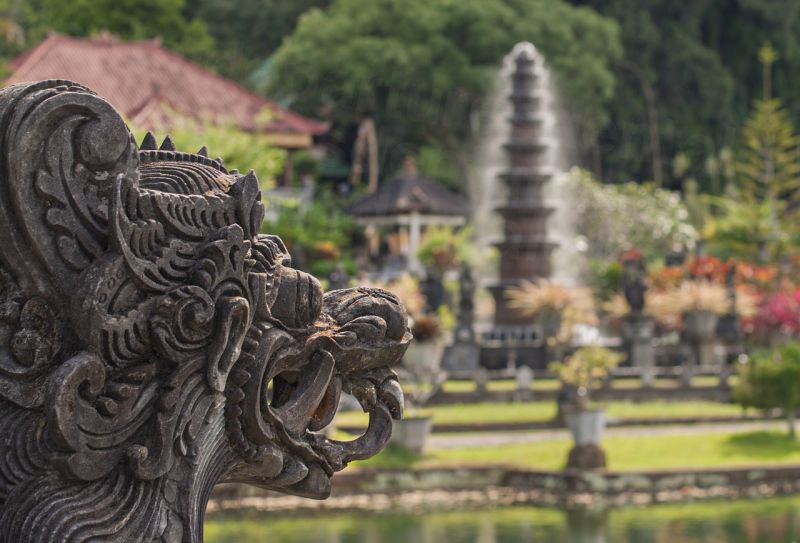 BIMC Hospital Nusa Dua
offer a range of both surgical and non-surgical procedures. Widely regarded as the number one facility in Bali for cosmetic procedures, the hospital became the first clinic in Indonesia to gain accreditation from the Australian Council on Healthcare Standards International (ACHSI) .
The clinic is popular with international visitors as it is situated just 20 minutes away from the Ngurah Rai International Airport. It is also ideally located within walking distance of many of the islands luxury resorts and 5-star hotels, such as the Bali Golf and Country Club, and is also close to other attractions including the Bali Collection shopping and food esplanade and the Nusa Dua Convention Center.
What Does a Face Lift Entail?
A face lift procedure , sometimes referred to as a rhytidectomy, is a surgical procedure designed to reduce the signs of the aging process on the neck and face. There are three types of facelift that can be undertaken:
Traditional
This involves making an incision in the hairline at the temples. The incision continues around the ear and terminates in the lower scalp. Fat is then sculpted or redistributed and the skin repositioned, with any excess skin being trimmed away. A second incision may be required, under the chin, to further improve the appearance of an aging neck.
Limited
Sometimes called a "mini-lift", this procedure involves shorter incisions and is generally reserved for patients that require less rejuvenation.
Neck Lift
This technique is utilized to rectify fat accumulation under the chin, loose skin around the neck and sagging jowls. Incisions normally run from in front of the ear lobe, around behind the ear, terminating in the posterior hair.
To make these procedures as comfortable as possible, a general anaesthetic or intravenous sedation will be administered before treatment begins. Incisions are closed with sutures or skin glue and, once the bruising and swelling has subsided, the results are noticeable immediately.
To find out more about Bali, face lift procedures and medical facilities on the island, get in touch with our Customer Care Team now.