When you wish you had bigger breasts, but the price for the procedure is a major deterrent, then a breast augmentation clinic in Bali can give you the bigger breasts you want at an affordable rate. Just think, you can also holiday at one of the worlds' top party hot-spots and holiday destinations, enjoying your time off there while going for surgery. It has amazing beaches and many water based activities, although Bali also offers a number of historical and cultural attractions, including live entertainment, temples and museums as well. With high-quality medical care available at a low price, Bali should make it to your list of top medical tourism destinations.
The benefits of breast augmentation
With bigger boobs, you can carry off your clothes and your swimwear better. You can also get rid of any padded or support bras that you have and be able to choose from a wider-range of clothes. You will also be more confident when at the beach, pool or even at the gym.
Breast augmentation is performed via the use of implants that may be made of saline or silicone. The implants are available in various shapes and sizes and you can select from the number of brands as well. After breast augmentation surgery, your boobs may look pretty big, but once the healing period is over and the breasts have settled down, the size will decrease somewhat and look more natural.
Which is the best breast augmentation clinic in Bali?
Bali is surely a top holiday spot for revelers from round the world. But what about the quality of medical facilities, you may well wonder? However, there are many top clinics and hospitals that offer top quality amenities and are manned by highly qualified doctors. One of the best breast augmentation clinics in Bali is BIMC Hospital Nusa .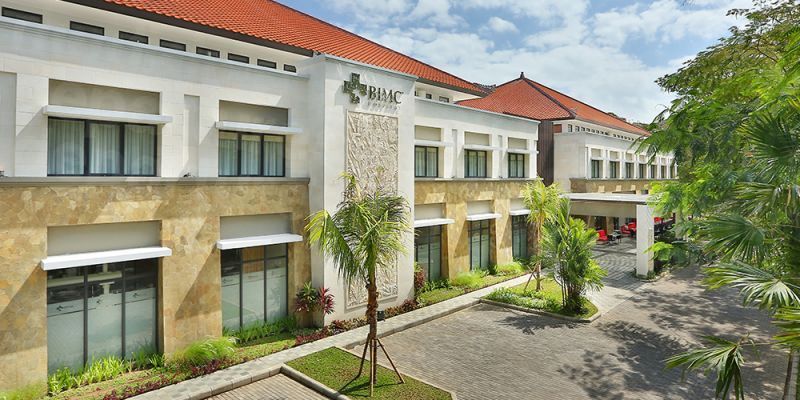 Though the hospital is fairly old, it has been renovated and is an ultra modern facility that offers amenities of the kind available anywhere in the world. BIMC Hospital is also the first in the country that has been accredited with the Australian Council on Healthcare Standards International (ACHSI). This hospital has two branches, one in Nusa and the other in Kuta. The Nusa branch sees large number of international patients who go there for the excellent plastic surgeries and cosmetic treatments that are available there.
What is the cost of breast augmentation in Bali?
In Bali this breast enhancement surgery will cost you around AUD4,749 ((NZD5,291, £2,923, €3,191, CAD4,689, US$3,787), a much more affordable figure that what you would pay where you stay. In an advanced country breast augmentation can cost you as much as AUD14,424 (NZD16,069, £8,878, €10,747, CAD14,241, US$11,500). Even when you add the cost of travel, stay, entertainment and other expenses, you still save a great deal of money.
Book via Medical Departures at a top breast augmentation clinic in Bali and you will soon be able to flaunt the bigger breasts that you always wanted.