Looking for the Best IVF? Reviews in Thailand Show it to be a Great Location for this Treatment
Looking for fertility treatments? Consider medical tourism. Flying outside your country for such treatments offer several benefits. In Asia (the global medical tourism market leader), Thailand is one the best for IVF. Reviews in Thailand demonstrate that the treatments performed in this country are as effective as in yours, but much more affordable. So let's go over some reasons why you can consider choosing Thailand for In Vitro Fertilization.
Thailand has always been a prime tourist spot in Asia offering a variety sites and activities for all kinds of people. This gives both individuals and couples a relaxing atmosphere that is conducive for such procedures.
IVF Price in Thailand : An Overview
Achieving fertility is invaluable, and perhaps there shouldn't be much emphasis on the question of cost. However, money does matter, especially in today's financial climate where medical costs are on the rise. So no matter how much you need IVF, lack of money will keep you from using this solution.
The average cost of IVF in Australia and New Zealand is AUD $16000 and NZD $17750, whereas in Thailand it can be as low as AUD $8675 and NZD $9624. So you can save more than 50% on IVF treatments in Thailand as compared to these countries, which is a major benefit.
For any healthcare service in Thailand, medical tourists can save from 50% to 75%. This explains why thousands of people from all over the world visit this country to avail these services every year. Even after deducting travel expenses, you can save thousands of dollars on treatments like IVF.
IVF Clinics in Thailand
There are several IVF clinics in Thailand offering high-quality medical services. While the prices for treatments like IVF are lower in this country as compared to yours, the standard of treatment as well as hygiene conditions inside the clinics. You will find state-of-the-art clinics offering you the best and most effective IVF treatments in Thailand.
In additional, IVF specialists in Thailand are highly qualified and have years of experience. They stay abreast of the latest research in their field and believe in the merits of ongoing education. This ensures that in Thailand, you can get the best IVF treatments at costs substantially lower than what is charged in your country.
Some people think that prices are lower in Thailand because the quality of healthcare is inferior. This is nothing but a misconception. Prices are low mainly due to the fact that the cost of running a clinic in Thailand is lower than in a country like Australia.
Two of the best IVF clinics in Thailand are:
· Samitivej Hospital Sukhumvit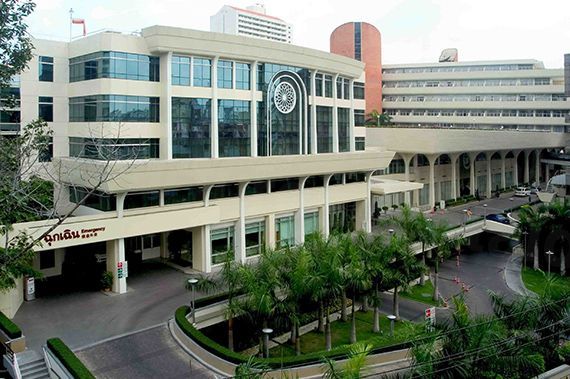 How can you know whether these clinics offer the best IVF? Reviews! In Thailand, you can also ask for referrals from previous patients. If you do proper research, you will definitely find the best clinics and the best prices for IVF in Thailand.