Women go for breast lift surgery for a variety of reasons. For women who have saggy breasts, or whose breasts have lost volume, this procedure can resize the breast and enhance its appearance as well. But what you might be interested to know is that many women are opting to have their breast lift in Thailand.
This is part of the global surge in medical tourism, and Thailand is one of the leading destinations, especially when it comes to cosmetic surgery. For instance, 26.5 million people visited the country in 2013, out of which 2.5 million visited purely for medical reasons. This number is now growing at an average of 15% every year since then.
And while medical tourists visit Thailand from across the globe, some countries make up a significant portion of this traffic. Australia is one of these countries, with around 15,000 people travelling from the country and flying overseas for cosmetic procedures and even healthcare services.
What explains this growing trend? Specifically, what are the factors that make Thailand an ideal destination for procedures like breast lift surgery? Let's find out.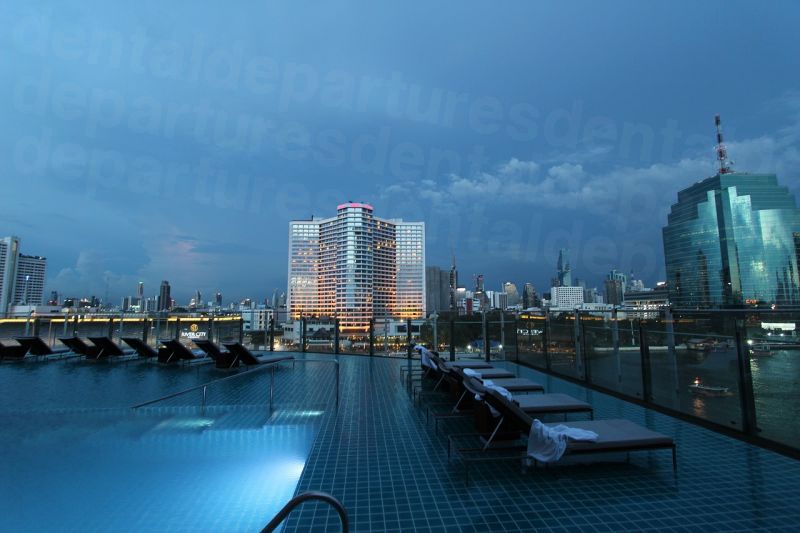 Saving Money with Plastic Surgery in Thailand
The most prominent benefit of getting a breast lift in Thailand is affordability. This is the basic reason why people become medical tourists in the first place. For any cosmetic procedure, it is possible to save 50% to 75% (even with the cost of travel included) in Thailand as compared to your home country.
Also consider the fact that most insurance companies do not cover cosmetic surgery. In the rare cases that insurers that do provide coverage, it is often not sufficient, which means you may still have to bear substantial out-of-pocket costs. This is another factor that makes medical tourism for cosmetic surgery a rather attractive option.
But how much money can you save? Of course, prices for breast lift surgery vary from clinic to clinic, but we can get an idea of what the average prices are.
We noted above how Aussies make a significant portion of medical tourists in Thailand. So do Kiwis. The average cost of breast lift surgery in Australia and New Zealand is AUD $15,800 and NZD $17500. However, you can undergo the same surgery in Thailand for as low as AUD $4470 and NZD $4960.
So on average, you are saving 67% on surgery costs in Thailand as compared to getting it done in your country.
Quality Care
With prices so low, many are worried about the quality of cosmetic surgery in Thailand. Actually, there is nothing to worry about. Thailand in general and Bangkok in particular has a select group of excellent clinics and hospitals that have state-of-the-art technology and are managed by highly qualified physicians.
A prime example is KTOP Clinic , with its exquisite interior and the latest technology offering high success rates for procedures like breast lift. Another example is Nirunda International Aesthetic Centre , which brings the best of Korean plastic surgery to downtown Bangkok.
The point is that you can easily find surgeons in Thailand who are certified or accredited and offer you the same quality of surgery that you get in your country, only cheaper. However, you need to do some research. It is crucial that you look for an accredited or certified surgeon who has a track record of positive results.
No Communication Barrier
Finally, since Thailand is a medical tourism hotspot, most doctors speak English well. Hence, there is no communication barrier when you are travelling for breast lift in Thailand. This is yet another benefit for medical tourists travelling to this country.